By Andrea Wenckebach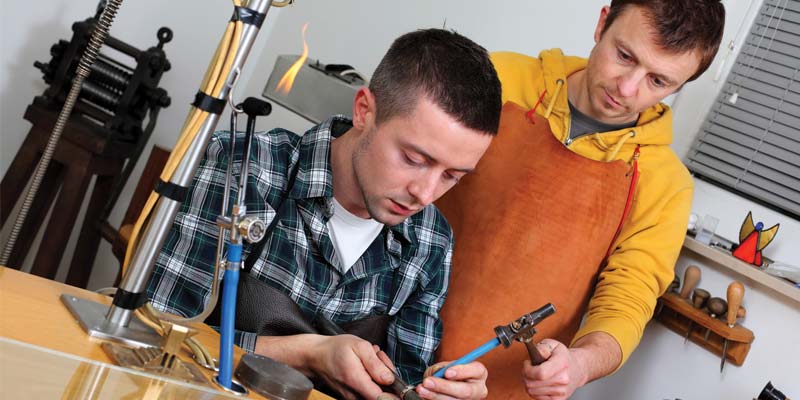 As educators, we are tasked with providing our students with the knowledge they require to flourish in their craft and find meaningful employment. For its part, the local jewellery industry looks to colleges offering jewellery programs as the means through which to find trained jewellers.
Over the years, however, it's become apparent these perspectives usually conflict, rather than help serve one another. The disconnect is partly due to the shift in Canada's manufacturing base to overseas operations where low-cost labour allows for healthier margins. Unfortunately, this has impacted the ongoing training young jewellers receive once they leave school and seek employment. Where in the past they could sharpen their skills at the bench of a local manufacturer, that career path is now very limited and retailers expect students to be fully trained by the time they leave school. And while this may sound perfectly reasonable, the reality is that jewellery arts colleges provide a well-rounded curriculum, but they cannot produce a master bench jeweller over the course of two or three years.
This was the very topic of discussion at a recent gathering of members of the  jewellery and metals advisory committee at Georgian College in Barrie, Ont.
At one point, Greg Merrall, co-ordinator of the school's jewellery and metals program, said, "If I asked students to spend their entire semester soldering broken chains, a task they would routinely encounter as a bench jeweller in a retail environment, how many students do you think I'd have at the end of the semester?" Herein lies the dilemma: how can our program and others like it be all things to all stakeholders?