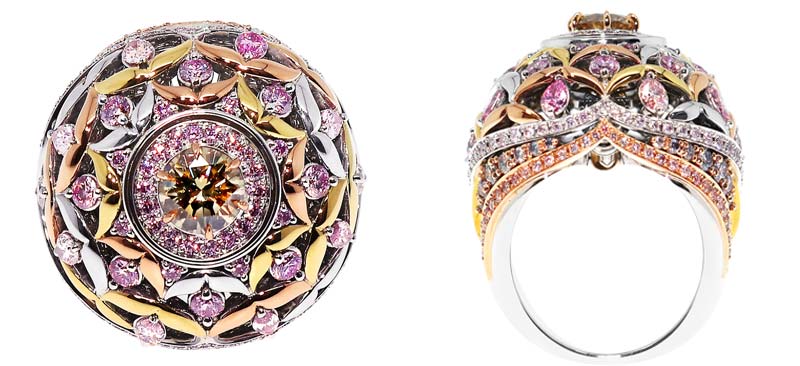 Rio Tinto has unveiled two pieces of jewellery created using diamonds mined from its Argyle site in Australia.
Valued at US$1.1 million, the necklace and ring—dubbed 'Argyle Dreaming'—feature 673 pink, white, yellow, blue, and champagne Argyle diamonds and 237 grams of U.S.-mined and -minted gold.
The pieces, which were crafted by international designer and jeweller John Calleija, took more than 800 hours to create.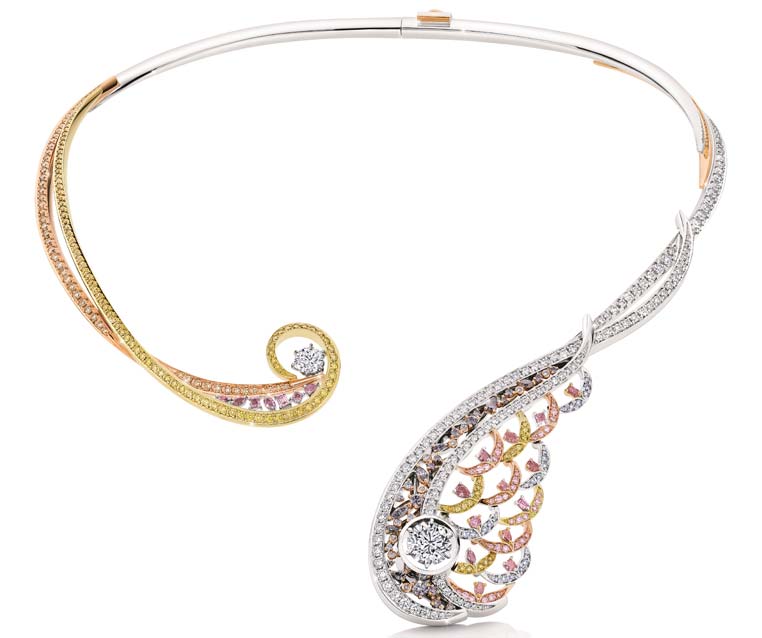 "This was a labour of love [and] an opportunity to work with the entire Argyle diamond colour palette," Calleija says. "I am thrilled with the Argyle Dreaming necklace and ring. They are a permanent record of the most intriguing diamonds in the world and a beautiful endeavour that highlights Rio Tinto's commitment to integrity and traceability in its diamonds and gold supply chain."
The one-off necklace and ring, Rio Tinto says, pay homage to the landscape and colours of the east Kimberley region of Western Australia, home to Argyle gems.
"Encapsulating a rich history and an extraordinary provenance, Argyle Dreaming is a contemporary treasure and an heirloom for tomorrow," says Alan Chirgwin, Rio Tinto's vice-president of sales and marketing.
The creations will be showcased in New York and London before returning to Calleija's stores in Australia.
The Argyle diamond mine, which is among the largest global producers of pink, red, and violet diamonds, is set to close in 2020 after almost four decades of production.