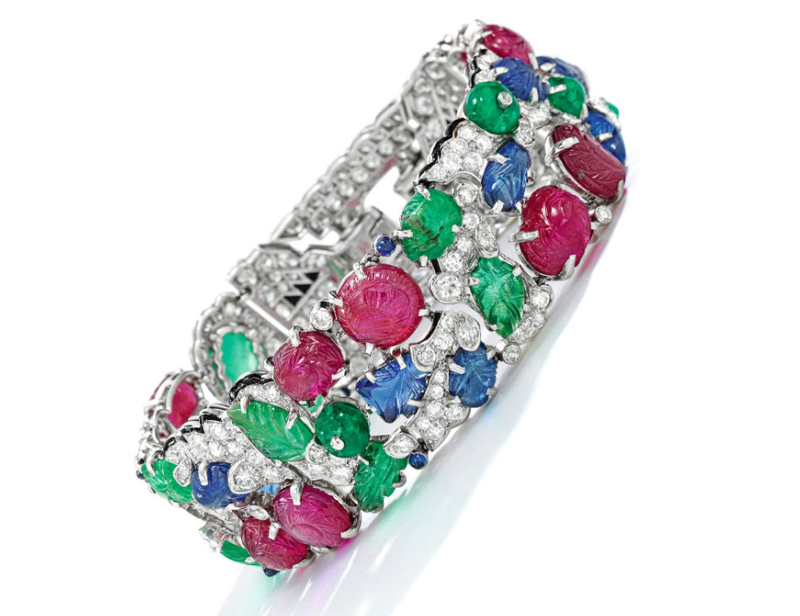 A Cartier 'Tutti Frutti' bracelet sold for US$1.34 million at Sotheby's last week, marking the highest price ever paid for a piece of jewellery through an online auction, reports WWD.
The sale of the 1930s art deco-style bracelet far exceeded its pre-show estimate of between $600,000 and $800,000.
"The result achieved for this bracelet is testament to the fact that, even under the most challenging of circumstances, the demand for great art endures," says Catharine Becket, head of Sotheby's Magnificent Jewels Auctions in New York. "Now we can connect with the touch of a button, which allowed us to engage with bidders worldwide."
The piece features single-cut diamonds, alongside carved emeralds, rubies, and sapphires, which are accented by emerald beads, cabochon sapphires, and emeralds, Sotheby's says.
For more, click here.