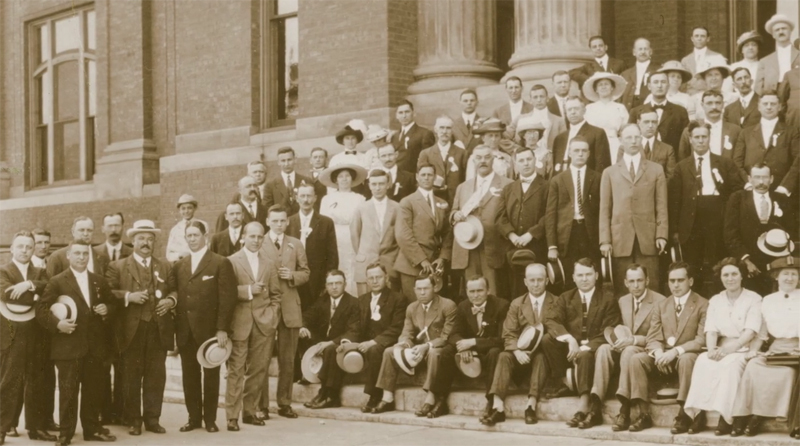 An anchor of the North American jewellery industry is marking its decacentennial by reaffirming its commitment to the industry and its customers.
Insurance company Jewelers Mutual Group has surpassed 110 years of serving the jewellery industry. The benchmark, the group says, is reflective of the company's continued dedication to jewellers and jewellery purchasers, made evident of its promotion of programs to progressively move the industry forward.
"Jewelers Mutual has proven to be the consistent, dependable company that its more than one million customers throughout the U.S. and Canada depend on," says the group's president and CEO, Scott Murphy. "The responsibility that comes from serving our growing customer base is significant, and we are more focused than ever on being there for them in the ways they need us to be, both now and for the future."
Founded in 1913 by a group of jewellers who could not find insurance for their stores, the company has since expanded its protection offerings to include jewellery consumers, while simultaneously bringing additional solutions to jewellers to help enable their growth.
In recent years, Jewelers Mutual has launched several new initiatives, including online learning and training programs, as well as a marketplace technology platform, aimed at helping jewellers streamline their business services.
"As we look to the future, we are excited about the possibilities and are dedicated to delivering the best possible service and solutions to our customers," Murphy says. "After 110 years, we are just getting started."