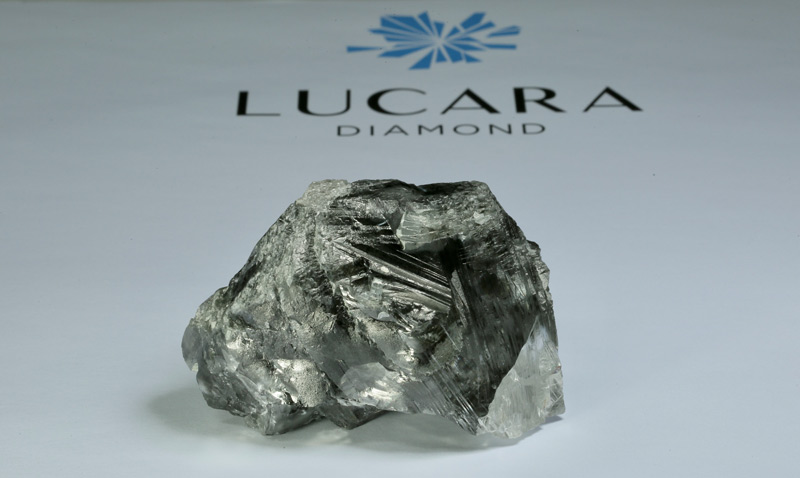 Vancouver-based mining company Lucara Diamond has unearthed a 1174.76-carat whopper from its Karowe Mine in Botswana.
Measuring 77 x 55 x 33 mm, the diamond is described as a clivage gem of variable quality "with significant domains of high-quality white gem material," Lucara reports. The find is the third diamond larger than 1000 carats recovered since 2015 from the mine's south lobe, joining the 1758-carat Sewelô and 1109-carat Lesedi La Rona.
"Lucara is delighted to be reporting another historic diamond recovery and its third diamond over 1000 carats, a world record for Karowe," CEO Eira Thomas says.
"Besides the 1174-carat stone, several other high-quality white gems were recovered up to 148 carats in size, and year to date Karowe has produced 17 diamonds greater than 100 carats, including five diamonds greater than 300 carats," he adds.
Last month, Debswana Diamond Company, De Beers' joint venture with the Botswana government, recovered a 1098-carat gem-quality diamond in Africa. For more on the find, click here.