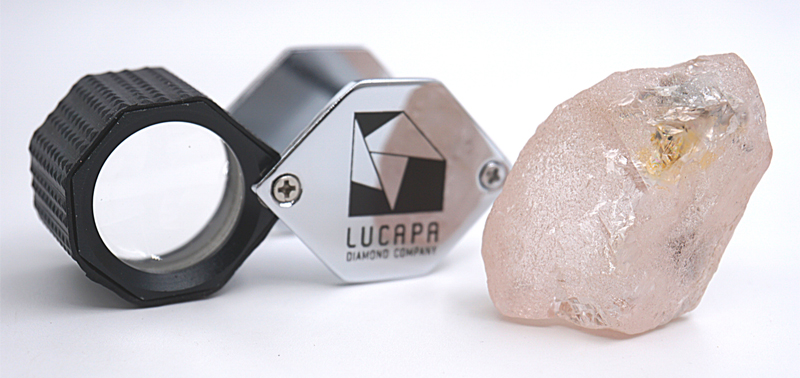 A 'historic' Type IIa pink diamond weighing 170 carats has been recovered from the Lulo alluvial mine in Angola.
Dubbed 'The Lulo Rose,' the diamond is believed to be the largest pink diamond found in 300 years, according to mine's operating partners, Lucapa Diamond Company, Endiama E.P., and Rosas & Petalas.
"The record-breaking Lulo diamond field has again delivered a precious and large gemstone, this time an extremely rare and beautiful pink diamond," says Endiama chair, José Manuel Ganga Júnior, PhD. "It is a significant day for the Angolan diamond industry and the long-standing partnership between Endiama, Lucapa, and Rosas and Petalas."
The Lulo Rose is the 27th diamond larger than 100 carats to be recovered from the site since mining began in January 2015.
"Lulo is an exceptional alluvial resource and is truly a gift," adds Lucapa's managing director, Stephen Wetherall. "We are once again made very proud by yet another historic recovery."
The Lulo Rose will be sold via international tender,
For more, check out the video below, courtesy Lucapa Diamond Company Limited.