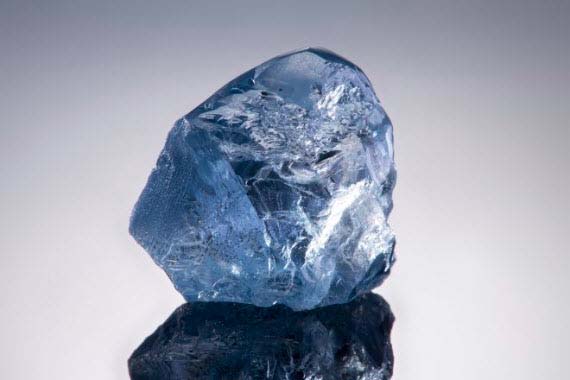 A rare, gem-quality diamond recovered from Petra Diamonds' Cullinan Mine has fetched a pretty penny.
The 20.08-carat blue stone sold for US$14.9 million to a 'leading diamond company' that wishes to remain anonymous, the company reports.
The price represents approximately $741,000 per carat.
"We are very pleased with this result, which is in line with our expectations and confirms the resilience in the value of very high quality blue diamonds, undoubtedly one of nature's rarest treasures," says Richard Duffy, chief executive of Petra. "We look forward to following this exceptional stone's journey to its polished form."
The diamond was recovered from Petra's flagship South African mine, located 40 km (25 mi) east of Pretoria, this past September.