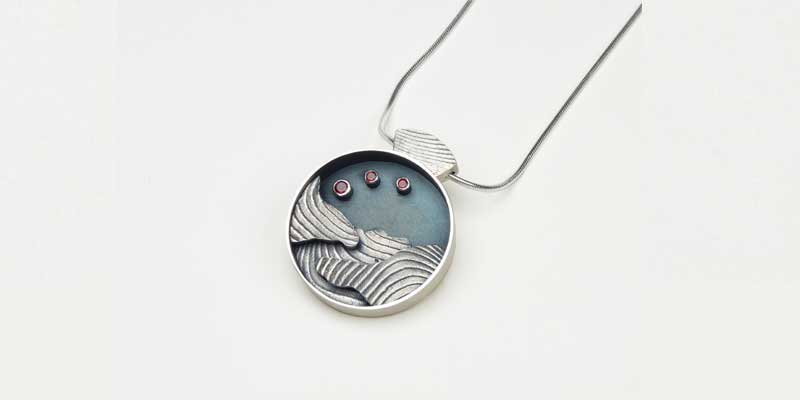 Cassandra Vitiello of Nova Scotia College of Art and Design (NSCAD) University has won the this year's $3000 Vaccaro Family Scholarship and a complimentary booth at 2018 CJExpos.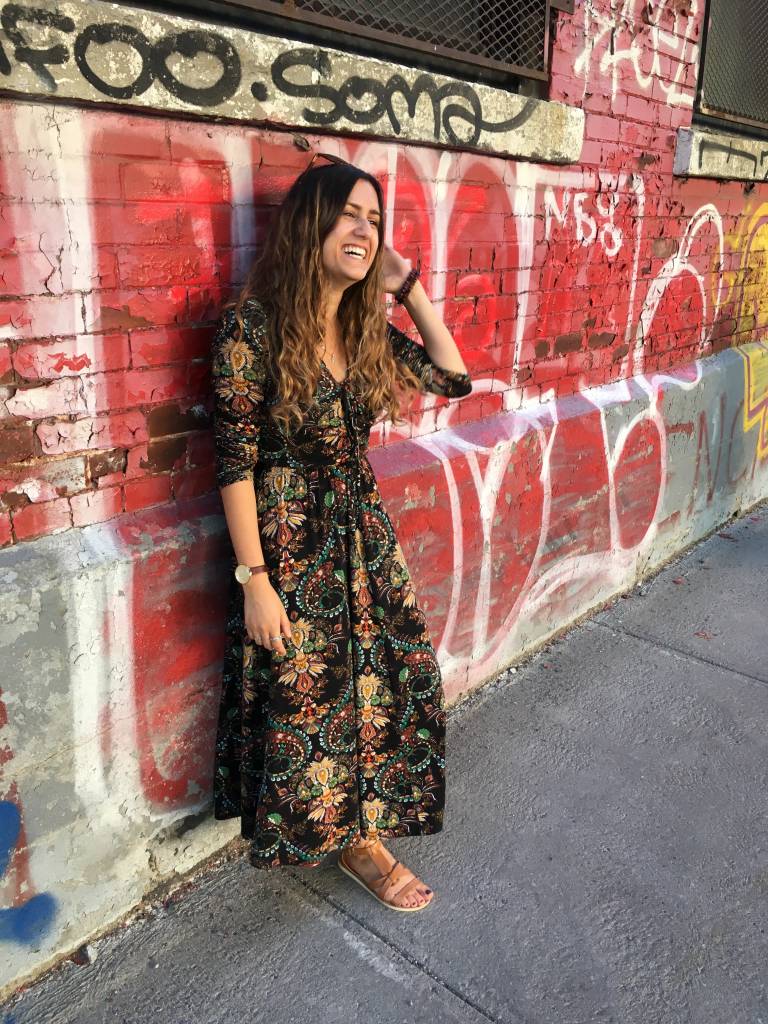 Vitiello's winning piece, inspired by the contest's theme, 'Canadian Elements,' features a sterling silver pendant with garnet. "I wanted to use cuttlefish castings for the interior surfaces, but also wanted the precision of lost wax casting," she says. "Instead of pouring the silver directly into the cuttlefish, I took an impression of the interior of a cuttlefish bone with wax, from which I made a mold. The mold allowed me to control the shapes and thicknesses of cuttlefish sheet, and I did not have to use a new bone for each casting. The resulting sheets combined with the garnets in their round frame look like hills with red stars."
Vitiello adds, "As this pendant was finished a few hours after watching Dalhousie University's production of Macbeth, 'Stars, Hide Your Fires' became its name. The pendant sits on a snake chain, which ends at the back with a toggle clasp."
Vitiello was raised in Montréal and attended John Abbott College, where she studied painting, printmaking, and sculpting. She has always had an interest in jewellery and often crafted beaded and wire-wrapped jewellery as a hobby. She is currently enrolled at NSCAD, where she is majoring in jewellery design and metalsmithing.
NSCAD also received $1000 to put toward its jewellery design program.
For interested future participants, the theme of the 2018 Vaccaro Family Scholarship will be 'Starry Night.'