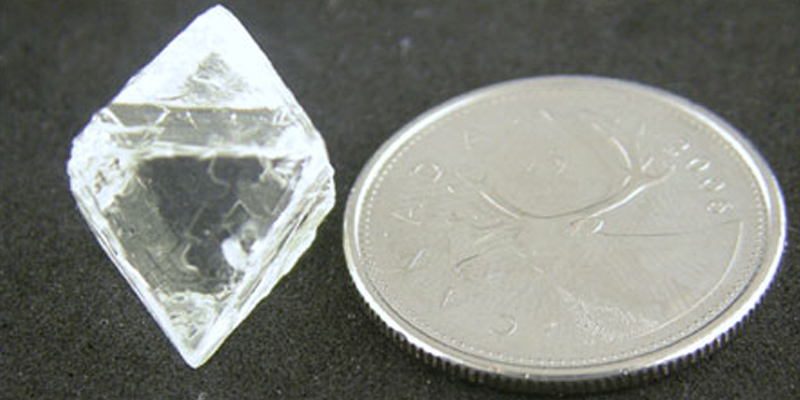 The Gahcho Kué diamond project in the Northwest Territories can now lay claim to the largest ever gem-quality diamond recovered from a Canadian exploration drill program.
A 25.13-carat diamond valued at about $17,500 a carat or approximately $400,000 was found in the 2008 Tuzo bulk sampling program, which is a joint venture between Mountain Province Diamonds and De Beers Canada Inc.
The diamond is said to be of excellent shape, clarity, and good colour.
"The diamond is a perfect 'ice crystal,' said Mountain Province president and CEO Patrick Evans, adding the discovery confirms the potential for the Gahcho Kué kimberlites to host large diamonds.
Several other large gem-quality diamonds have been recovered at Gahcho Kué, including a 9.9-carat stone from the 5034 kimberlite and an 8.7-carat diamond from the Hearne kimberlite.