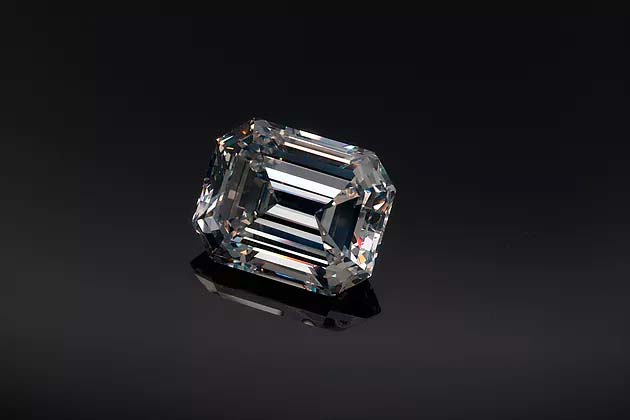 Dubai-based diamond trading company Nemesis International has revealed a 313-carat stone they say is the largest D-colour diamond ever certified by the Gemological Institute of America (GIA).
The emerald-shape, VVS-clarity diamond was cut from 'The Constellation,' an 813-carat stone that earned the distinction of the world's most expensive rough when it sold for US$64 million in 2016.
The cut-stone's evaluation, mapping, and polishing, which was mainly done in the UAE by Nemesis's sister company Almas Diamond Services, took more than 18 months to complete.
"We are keen to build a legacy for these diamonds in recognition of the emergence of the diamond industry in the UAE on the world stage," says Konema Mwenenge, CEO of Nemesis. "This incredible achievement is initiated by craftsmanship and leadership inspired by a 'new industry' in the region. Our intention is to show the geological importance, the technology and craftsmanship involved."
Vancouver-based mining company Lucara Diamond recovered The Constellation from the Karowe mine in Botswana in 2015.