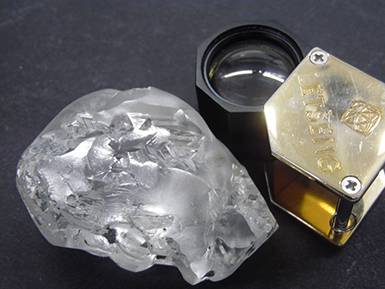 Gem Diamonds has unearthed a 442-carat type II diamond from its Letšeng mine in Lesotho.
"The recovery of this remarkable 442-carat diamond, one of the world's largest gem-quality diamonds to be recovered this year, is further confirmation of the calibre of the Letšeng mine and its ability to consistently produce large, high-quality diamonds," says Gem Diamonds' CEO, Clifford Elphick.
A portion of the proceeds from the sale of the diamond will be used to fund a community project as per an agreement with the Government of Lesotho, Elphick says.