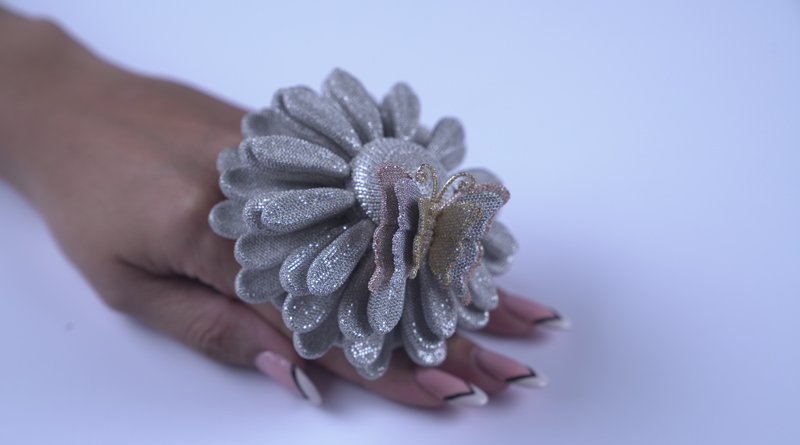 A sunflower-inspired ring showcasing 50,907 diamonds has broken a Guinness World Record.
The 18-karat gold 'Eutierria' ring has nabbed the title of most diamonds set in one ring. Manufactured by H.K. Designs (part of Hari Krishna Exports Pvt., Ltd.) in India, the piece weighs 460.55 grams and has a value of approximately a million dollars (US$785,645), Guinness reports.
The ring, which took almost nine months to complete from ideation, is made of recycled gold and repurposed diamonds, Guinness says.
Featuring a sunflower with a butterfly perched on top, the ring's monicker (Eutierria) means "becoming one with nature." The piece consists of eight parts, including four layers of petals, the shank, two diamond discs, and, finally, the butterfly.
"The HK Group believes that dreams don't 'come true;' they are 'made true,'" says the group's managing director, Hasu Dholakiya.
"It was our dream to create a rare piece of art that is in a class by itself, which I believe we have achieved by creating this ring," he adds.
The ring has been certified by the International Gemological Institute (IGI), Guinness reports.
For more, click here. 
The previous record for most diamonds in a ring (24,679) was held by SWA Diamonds.