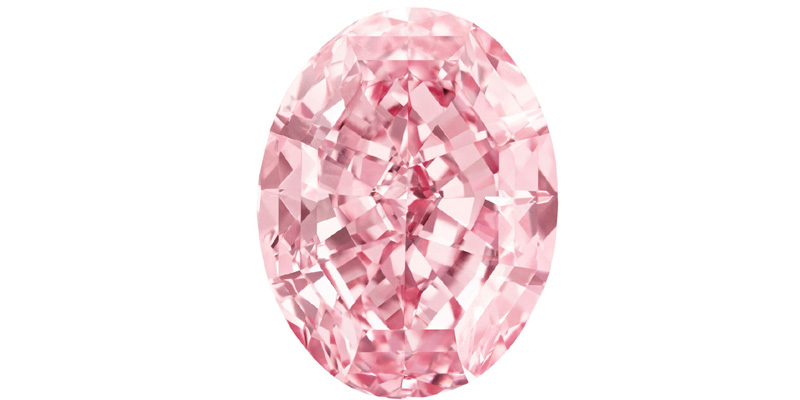 A 59.60-carat oval-cut pink diamond considered the most valuable of its kind offered at auction will headline Sotheby's Geneva's Magnificent Jewels event in November.
Known as the 'The Pink Star,' the diamond is estimated in excess of $60 million US and is the largest internally flawless fancy vivid pink diamond ever graded by the Gemological Institute of America (GIA).
"I have had the privilege of examining some of the greatest gemstones in the world over the past 35 years, and I can say without hesitation that 'The Pink Star' diamond is of immense importance," said David Bennett, chair of Sotheby's jewellery division in Europe and the Middle East, as well as chair of Sotheby's Switzerland.
"Its exceptional richness of colour, combined with its extraordinary size, are characteristics that surpass those of any known pink diamond in state, royal, or private collections. It is difficult to exaggerate the rarity of vivid pink diamonds weighing only five carats, so this 59.60-carat stone is simply off any scale, and passes, I believe, into the ranks of the earth's greatest natural treasures."
"The Pink Star' is a Type IIa , a rare subgroup comprising less than two per cent of all gem diamonds. It was cut from a 132.50-carat rough diamond mined in Africa in 1999 by De Beers and cut and polished by Steinmetz Diamonds. Originally known as 'Steinmetz Pink,' the diamond was sold in 2007 and renamed 'The Pink Star.'