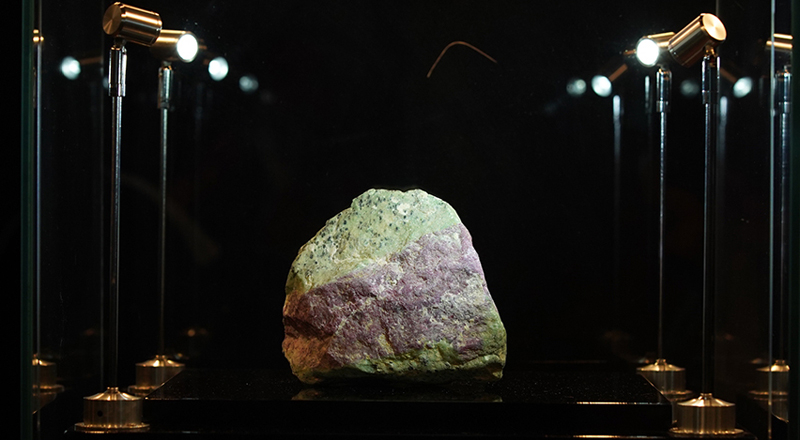 A collection of 12 rough rubies from Tanzania is set to be auctioned in Dubai next month by SJ Gold and Diamond.
Central to the 'Callisto Collection' is a rough ruby with a variegated purplish-red hue weighing 8400 carats. Dubbed 'Burj Alhamal' (or 'Aries'), the value of the gem is estimated at US$120 million (Cdn$151.4 million).
"The collection was initially a single massive stone, but was later cut into 12 pieces for logistical reasons related to transportation," said SJ Gold and Diamond's managing director, Patrick Pilati, at the collection's launch. "Today, we unveil [its] star, which we called 'Burj Alhamal,' a rough ruby of 8400 carats weighing a whopping 2.8 kilograms."
The collection is currently on display in the Dubai International Financial Centre. It is scheduled to be auctioned after Ramadan.
For more, click here.