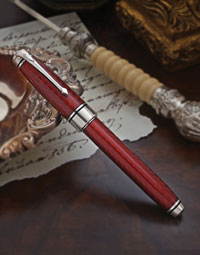 Giftware retailers will soon have more tools at their fingertips to help take a bite out of the economic crisis thanks to an agreement between the Canadian Gift and Tableware Association (CGTA),
Retail News
, and the Gift and Home Channel.
 
Beginning this month, store owners will be able to access more than 300 videos at www.giftandhomechannel.com. The site will offer tips on everything from training, promotion, store design, and inventory management.
CGTA executive director Peter Moore says the agreement is a natural fit for all three parties.
"Our trade shows, publications, and market research have always assisted independent retailers," he said. "Our alliance with the Gift and Home Channel now allows us to serve those needs on a 24/7 basis with 'just-in-time advice' and from other successful retailers and industry experts."
Retail News publisher Tom Foran says retailers will be well served by the agreement.
"While we already host video content on a variety of subjects that we know interests retailers, having access to over 300 video segments from the Gift and Home Channel focused on subjects such as hiring, training, displays, store promotion, store design, how to buy and how to run a successful business, gives us a body of knowledge in a video format that never existed until the Internet," he said.
The CGTA comprises more than 1600 Canadian giftware manufacturers, importers, exporters, wholesalers, and distributors.