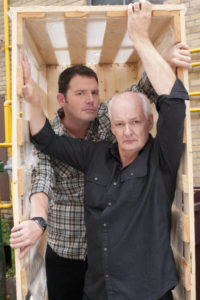 The American Gem Society (AGS) has revealed its lineup of speakers for its 2019 Conclave, scheduled to run April 8 to 10 at the Sheraton Grand Seattle in Washington.
"Seattle is a unique and innovative city with such an amazing energy. Our speakers are much like our host city in that way," said Alexis Padis, CGA, chair of the International Conclave Committee. "This year's Conclave has a wide variety of talent and leading experts, ready to infuse our members with invaluable information they can use in both their professional and personal lives."
The event will be kicked off with an opening session presented by Dan Thurmon, president of Motivation Works. The featured speaker for the first day of the conference will be author and executive coach Steve Gutzler.
On April 9, Colin Mochrie and Brad Sherwood of the television improv show, Whose Line Is It Anyway?, will deliver a breakfast keynote in the form of a live version of the show, encouraging audience participation. The featured speaker for the day will be marketing and advertising expert Kelly McDonald.
The final day of the Conclave will feature a keynote from renowned speaker, Galen Emanuele, who will also draw on the principles of improvisation in his presentation to attendees.
Joel Zeff will reprise his usual role as emcee, while each day's featured speaker will deliver two presentations: one in the morning and one in the afternoon. The event will also include 13 networking events and more than 90 breakout sessions.
More details on the Conclave are available online.