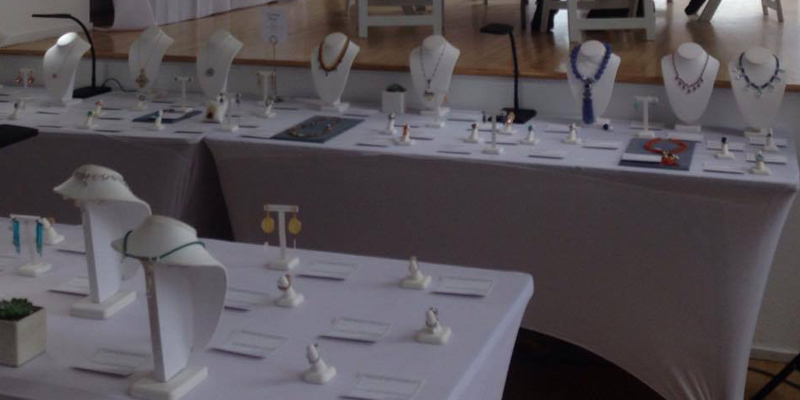 The American Gem Trade Association (AGTA) has announced the winners of the 2017 AGTA Spectrum Awards, the pre-eminent coloured gemstone and coloured pearl design competition. 
From Aug. 5 to 6, judges scrutinized entries based on overall beauty and wearability, innovative design, effective use of materials, quality of gemstones, quality of workmanship, broad-based consumer appeal, and potential to generate a positive publicity for natural coloured gemstones. The competition included categories such as bridal, evening wear, men's wear, business/day wear, and objects of art.  In addition to the Spectrum Awards, the AGTA Cutting Edge Awards ran simultaneously. This contest honours excellence and creativity in lapidary arts, including natural coloured gemstones and cultured pearls, carvings, and other gem materials.
"The entire [AGTA] staff was immediately impressed as the entries started coming in; it seemed the quality and artistry of the pieces has ascended to a new level. The number of entries increased and clearly the calibre of entries was exceptional," says Douglas Hucker, AGTA CEO. "It's evident that the entrants take this competition very seriously and that the AGTA Spectrum Awards and the AGTA Cutting Edge Awards continue to be the premier design competition in the world. Of course, this also makes the work of the judges demonstratively more difficult. We were blessed with an outstanding group of judges that were consummate professionals, that demonstrated an amazing level of synergy, and this is apparent in the selections that they made."
The panel of judges included Arun Bohra of Arunashi, Cathy Calhoun of Calhoun Jewelers, Sherries Cottier Shank of Gemscapes, Alishan Halebian of Alishan, and Holly Wesche of Wesche Jewelers. 
The competition's annual Editors' Day in New York brought industry professionals from around North America together to celebrate the winning designs and view all entries. With more than 500 pieces on display, according to Michelle Orman of Last Word Communications, communication liaison for the AGTA, this year's contest was a success.
The complete list of 2017 Spectrum Awards and Cutting Edge Awards winners
Best of Show: Mikola Kukaharuk, Nomad's
Best Use of Colour: Naomi Sarna, Naomi Sarna Designs
Best Use of Pearls: Naomi Sarna, Naomi Sarna Designs
Best Use of Platinum and Colour: Eddie Sakamoto, Somewhere in the Rainbow
Fashion Forward: Ardeshir Dabestani, Asha Gallery Ltd.
Bridal Wear: Ricardo Basta, E. Eichberg Inc.
Business/Day Wear: Adam Neeley, Adam Neeley Fine Art Jewelry
Classical: Allen Kleiman, A. Kleiman & Co.
Evening Wear: Eddie Sakamoto, Somewhere in the Rainbow
Men's Wear: Ricardo Basta, E. Eichberg Inc.
All Other Faceted: Brett Kosnar, Beija Flor Wholesale
Carving:  Meg Berry, Pala International
Classic Gemstone: David Nassi, 100% Natural Ltd.
Innovative Faceting: Christopher Wolfsberg, Chris Wolfsberg
Objects of Art: Derek Katzenbach, Katzenbach Designs
Pairs and Suites: Mikola Kukharuk, Nomad's
Phenomenal: Joel Price, Joel Price
To see other entries, visit Jewellery Business's Instagram and don't forget to follow!