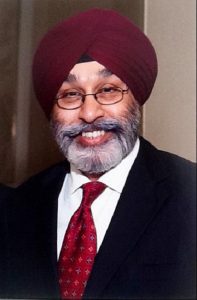 The American Gem Trade Association (AGTA) has assembled its latest Board of Directors. A new president and two new directors have been appointed by a nominating committee composed of John Bachman, Benjamin Hackman, Hemant Phophaliya, Ray Zajicek, and chair Ruben Bindra.
Bindra, of Los Angeles-based B & B Fine Gems, will be taking the reins as president for the next three years, with Robert Bentley of Robert Bentley Company and Jaimeen Shah of Prima Gems USA also joining as directors. Mason-Kay's Jeff Mason has also been re-elected as a director.
Other board members continuing in their current roles are:
Bruce Bridges (first vice-president);
Pramod Agrawal (second vice-president);
Shekhar Shah (secretary);
Charles Carmona (director);
Kimberly Collins (director);
Jonathan Gad (director);
Bill Heher (director);
Gina Latendresse (director);
David Nassi (director);
Hemant Phophaliya (director); and
Simon Watt (director).
The new board members will be welcomed at AGTA's Membership Meeting, scheduled for February 5 as part of AGTA GemFair Tucson. They will serve from February 2019 until February 2022.
In announcing the updated board, AGTA also thanked the outgoing president, Jeffrey Bilgore, and directors, Avi Raz and Kusam Malhotra, for their work and leadership.