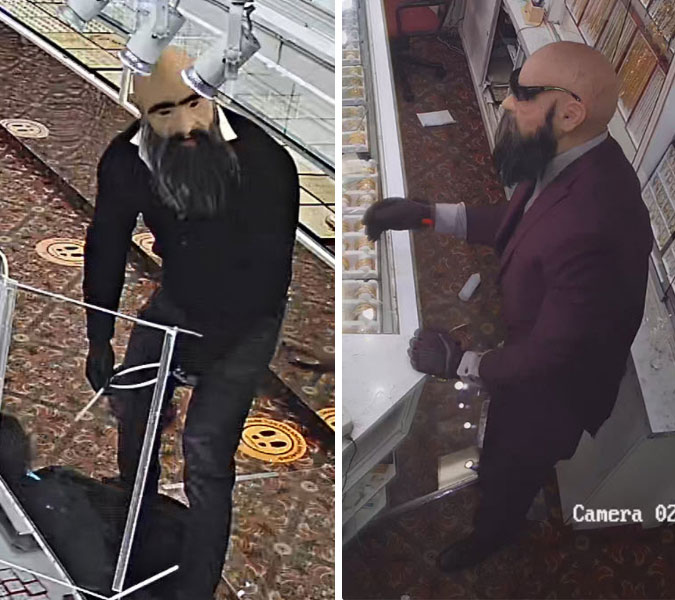 A suspect has been arrested in connection to a violent, daytime robbery in Mississauga, Ont., involving $1.5 million worth of jewellery and gold.
Peel Police say two suspects in 'realistic' masks, disguising themselves as white males with long black beards, escaped with the loot on the afternoon of Nov. 9. The men entered a jewellery store in the area of Airport and Derry Roads at approximately 2 p.m. and, using zip-ties, forcibly confined customers and an employee and held them at gunpoint, police say.
An employee was shot twice at close range after following the suspects to the parking area and attempting to retrieve the stolen merchandise, police say. He sustained serious physical injury, but is expected to survive.
Following an investigation, one suspect was apprehended on Dec. 21. The 30-year-old Toronto man has been charged with attempted murder, robbery with a firearm, disguise with intent, and two counts of failing to comply with a weapons prohibition order, Peel Police say.
Investigators are still looking for the second suspect. He was wearing a black top with a white collar, black pants, black dress shoes, black gloves, and the thick-bearded mask, police say.
For more, click here.