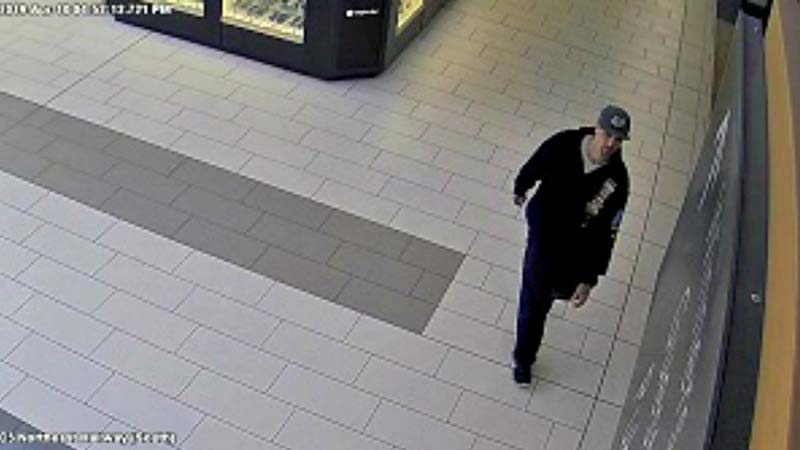 The Nanaimo RCMP is looking for a suspect in the robbery of four rings valued at $20,000 from a Mappins Jewellers store at the Woodgrove Centre in British Columbia.
The crime occurred on April 10 at approximately 5 p.m. Police say a man entered the store and asked to look at a number of rings. He handled them for several minutes before running out the door.
The suspect is described as a Caucasian male in his late 20s with black hair a goatee. He was sporting a black zip-up sweater and baggy black pants.
The stolen rings include a 14-karat yellow gold band, a 14-karat white gold band, a 1.52-carat round diamond ring, and a one-carat round diamond ring.
Anyone with information that could help identify the suspect is asked to contact the Nanaimo RCMP (250-754-2345) or Crime Stoppers.