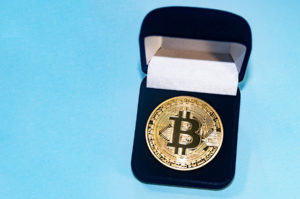 This month, Birks Group launched a future-focused payment system. The company will be accepting bitcoin payments at eight of its Canadian locations by the end of November, becoming the first luxury retailer in the country to do so.
Birks' partner in this initiative is BitPay, a company offering direct point-of-sale (POS), web-based, and mobile bitcoin and blockchain payment integrations for brick-and-mortar merchants. Although BitPay has been used by luxury jewellery, car, and real estate brands in the past, this is the first implementation of its POS system in Canada.
"Birks Group has a large number of international shoppers, so allowing them to pay in bitcoin makes perfect sense," said Sonny Singh, chief commercial officer for BitPay. "Accepting bitcoin helps Birks Group to cater to its high-end international clients and get new customers while providing an innovative and safe payment option."
The technology is already being used at Birks locations in:
British Columbia (Vancouver West Hastings);
Alberta (Calgary and Brinkhaus Calgary);
Ontario (Fairview Mall, Bloor, and Yorkdale); and
Québec (Montréal).
The brand's Graff and Patek Philippe store, which recently opened in Vancouver, will also be able to accommodate bitcoin payments in the near future.
"It is of great significance to Birks Group to launch BitPay," said Jean-Christophe Bédos, CEO of Birks Group. "As an internationally growing brand, we believe BitPay will benefit our customers as we look to align ourselves with these innovative capabilities that are at the forefront of technology."