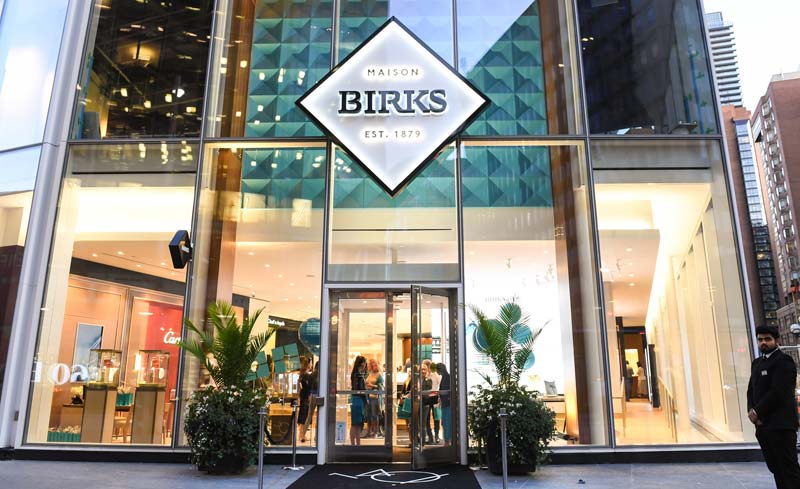 Birks Group has stepped up its offerings in Ontario's capital, unveiling significant renovations to its Toronto flagship store and opening a new concept location at the city's Fairview Mall.
"Birks is continually evolving and growing as a company and that is something we wanted to reflect in these new stores," says Jean-Christophe Bédos, the company's CEO. "Both locations offer a fresh take on Birks' legacy, redefining the traditional jewellery shopping experience."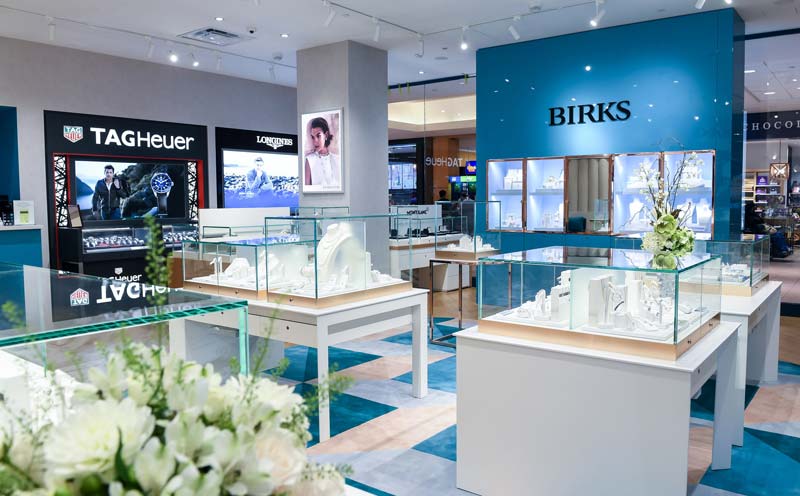 Renovations to the brand's flagship store, located at the corner of Bay and Bloor Streets in Toronto's downtown core, transformed the previous two-storey location into an open-concept design, spanning 836 m2 (9000 sf). New features include 'The Labo,' a pop-up section at the front of the store that allows pedestrians to view the latest collections from the street, as well as a central lounge area.
"We wanted to encourage clients to spend time in the store," says Bédos. "With the new flagship, we are taking the simple activity of going shopping and transforming it into a memorable experience for all."
Birks' new 140-m2 (1500-sf) location at Fairview Mall adopts similar features to the flagship store's design, offering a warm colour palette and a bridal bar.