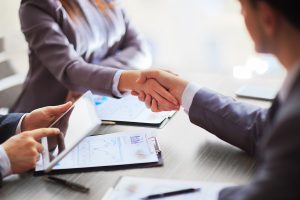 Having completed the sale of its subsidiary, Mayors Jewelers, Canadian jewellery brand Birks Group is continuing to look to the future with new strategies and offerings. It will use the US$108 million it gained from the sale to eliminate much of its remaining debt under its senior secured facilities.
With this completed, the brand is entering into a new credit facility with Wells Fargo for a maximum of $85 million after the closing. The new facility will mature in October 2022.
"We are very pleased to have entered into this new credit facility with Wells Fargo after successfully deleveraging our balance sheet as a result of the sale of Mayors on October 23, 2017. This new five-year credit facility will provide Birks with a borrowing capacity with terms that are more favourable than its previous credit facilities," said Jean-Christophe Bédos, CEO of Birks. "The new senior credit facility will allow us to continue to implement development strategies to generate sales growth and improve profitability."
Overall, the intention is to improve Birks' flexibility, enabling it to more easily accomplish goals such as renovating its Canadian flagship stores, introducing new store concepts, and improving e-commerce.
One of the group's recent strategies involves adding Chaumet, a French jewellery brand, to flagship stores in Vancouver and Montréal as well as Calgary's the Core and Toronto's Yorkdale Shopping Centre. This marks the introduction of Chaumet to North America.
"For our North American entry, it was important for us to find a partner that aligned with our values as a brand and that caters to a customer base with similar preferences as ours," said Jean-Marc Mansvelt, CEO of Chaumet. "With its longstanding reputation of quality and elegance, Birks was an obvious choice."