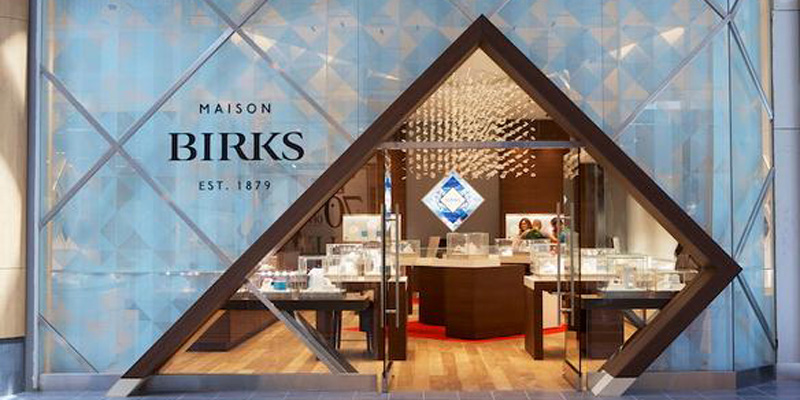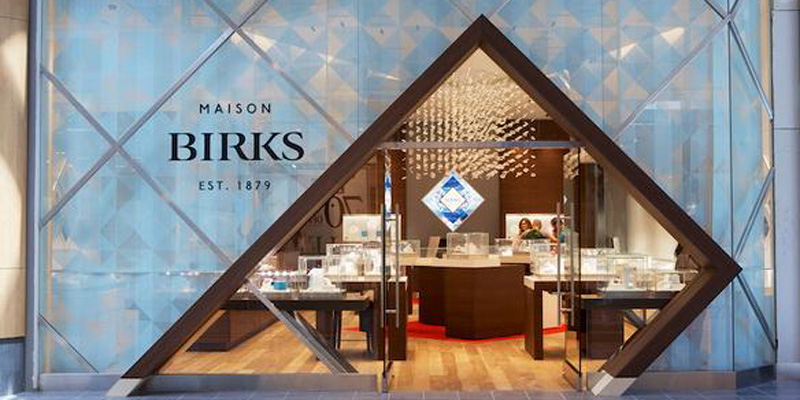 Canadian retailer Birks is giving itself a makeover, starting with its 134-year-old name.
Now known as La Maison Birks, the company has launched a new corporate identity, complete with a redesigned logo that is based on a sideways view of a rough diamond. Gone is the familiar lion atop the Birks' name, although its emblematic blue box remains.
"Birks has been a household name in Montreal and in the rest of Canada for nearly 135 years, and it remains the reference in terms of quality and prestige for consumers and connoisseurs across the country," said Jean-Christophe Bédos, president and chief executive officer (CEO) of Birks & Mayors Inc.
"While attesting to our rich history, the new corporate identity rejuvenates Maison Birks' brand proposition, and allows Canadians to discover Maison Birks in all its purity. This is a historic moment for our company."
The unveiling coincides with a new advertising campaign and the opening of a mono-brand store featuring modern décor at Mapleview Shopping Centre in Burlington, Ont. A second store carrying Maison Birks products only will open next week in Montreal's Square of Quartier DIX30.
"We have had the chance to revisit an iconic brand in synergy with its ultimate application: the store," said Hélène Godin, executive creative vice-president at Sid Lee Montreal, which worked with Birks to create its new corporate identity. "This allowed us to imagine an original presence for the brand, completely integrated in its physical environment."