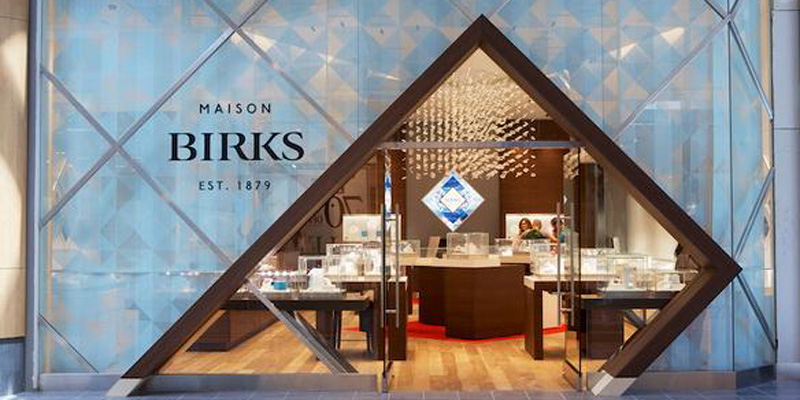 Birks Group has announced it will open five new stores in Ivanhoé Cambridge shopping centres across Canada.
Two new stores will open this October at the Oshawa Centre in Oshawa, Ont., and at Guildford Town Centre in Surrey, B.C.  Additionally, Ottawa's Bayshore Shopping Centre, Edmonton's Southgate Centre, and Quebec City's Place Ste-Foy have all had lease renewals and will be relocated to renovated spaces.
All five stores will only offer Birks collection products. The brand's engagement rings and wedding bands, along with its most popular collections, including diamond, silver, and gold jewellery will be on display.
"We are pleased to announce the opening of new stores in partnership with Ivanhoé Cambridge, which will enable us to expand Birks' visibility in Canada with a store format tailored to each regional market," says Jean-Christoph Bédos, president and CEO of Birks. "The construction of new stores reflects our desire to constantly stay attuned to the preferences of our customers across the country, and the choice of the monobrand format is in line with our goal of continuing to grow the Birks brand."
The brand currently operates 26 stores in Canada and the U.S.