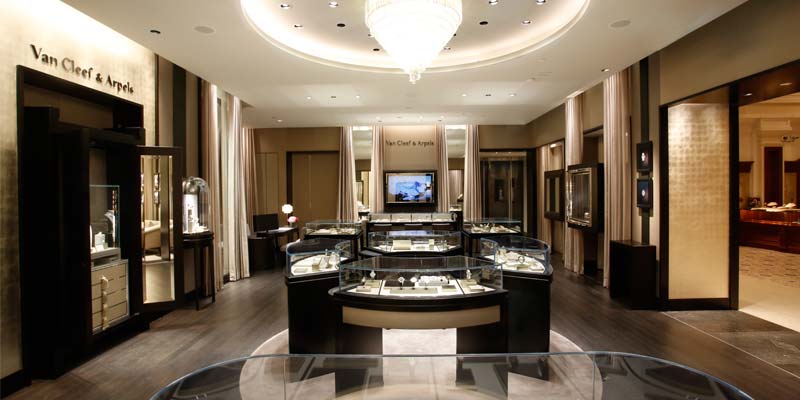 A newly renovated Van Cleef & Arpels boutique is being unveiled at Birks' Vancouver store on West Hastings Street.
The 133-m2 (1435-sf) space features custom gold leaf wall coverings with hand-painted florals, woven fabrics, and black lacquered-wood furniture. Soft lighting from a tiered, crystal chandelier and crystal wall sconces enhance the warm, intimate environment. The boutique's tall transparent domes and elegant vitrines combine black lacquered wood and polished stainless metal and glass, showcasing Van Cleef & Arpels' jewellery and watch collections. A private library offers clients an exclusive space to view items away from the counter.
"We have enjoyed a successful partnership with Birks for many years," said Alain Bernard, president and CEO of Van Cleef & Arpels. "We are excited to increase our presence with this beautiful new space and look forward to sharing the maison's rich heritage and poetic vision of the world with our friends in Vancouver."
Jean-Christophe Bédos, president and CEO of Birks Group, said the company is "privileged to continue our long-standing friendship with such a distinguished brand as Van Cleef & Arpels."
"We are thrilled to celebrate this new chapter in our relationship and to offer our customers access to their high-quality jewellery and timepieces in an enhanced environment inside our Vancouver location," he added.