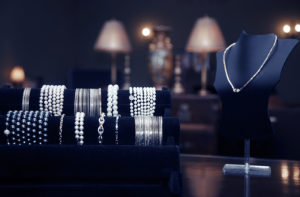 A brand-new trade show will be on its way to Switzerland in the new year. Four jewellery brands—Yoko London, Crivelli, Roberto Coin, and Sutra—are combining their show experience to create Haute Jewels Geneva.
The brands' goal is to offer a show that is less formal and more relaxed, and that caters to both private and trade buyers. Numerous strategies are employed to support this, such as setting unique show hours (2 to 10 p.m. on four of the five days) that encourage a social atmosphere.
"We are very excited to join forces to create an original private event that will allow us to work more closely with both major luxury retailers and ultra-high-net-worth (UHNW) individuals," said Michael Hakimian, CEO of Yoko London.
Each of the four brands will be exhibiting high jewellery pieces at the show.
Haute Jewels Geneva will run from January 13 to 17 at the Grand Hotel Kempinski Geneva. January 17 will feature different show hours, running only 9 a.m. to 1 p.m.