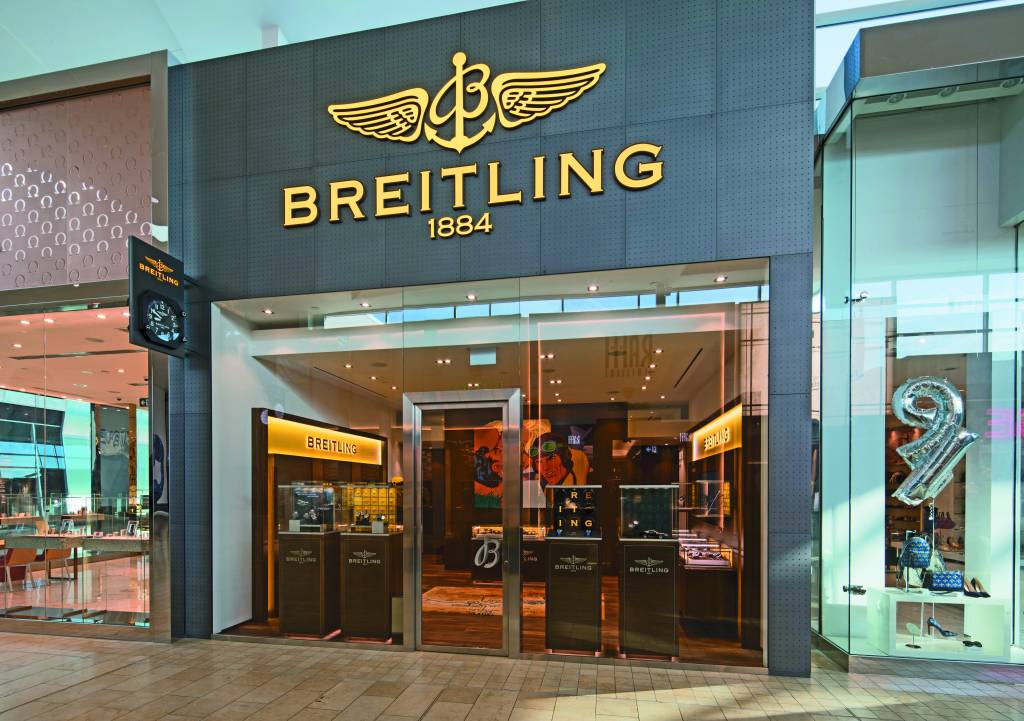 Swiss watch manufacturer and chronograph specialist, Breitling, opened its first boutique in Canada at Toronto's Yorkdale Shopping Centre on Aug. 15. The store carries a full range of Breitling and Breitling for Bentley watches.
"We're thrilled to have the first Breitling boutique in Canada located at Yorkdale Shopping Centre," says Deepak Chopra, country manager for Canada. "It is the perfect destination to introduce Canadian consumers to the Breitling universe and to celebrate our iconic brand with our clients."
Designed in a modern style highlighting the brand's aeronautical heritage, the boutique  features pop art paintings by American artist Kevin T. Kelly, and is decorated with American walnut floors and quadrillo wood panelling to ensure a warm, welcoming atmosphere. The store also incorporates a VIP seating area allowing customers to sit in comfort and discover Breitling's latest offerings.