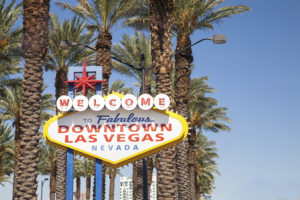 Preparations are underway for the inaugural edition of 'Premier,' a new trade show bound for Las Vegas this summer.
The show was first announced in March as an event offering alternative space to manufacturers and brands. It has now attracted almost 50 designers and several major manufacturers and brands. Many of its participating designers are first-time Las Vegas exhibitors.
"Our conversations are ongoing and we're receiving a lot of enthusiastic responses from companies who are thrilled with this new opportunity to exhibit during Las Vegas Market Week," said Drew Lawsky, show director. "Providing Uber and Lyft codes, as well as dedicated shuttles between Wynn and Encore and the Las Vegas Convention Center (LVCC), will ensure our exhibitors will see the retailers they want to meet with in Las Vegas."
Running from May 30 to June 3, the show is co-located with American Gem Trade Association (AGTA) GemFair Las Vegas and the Las Vegas Antique Jewelry and Watch Show. So far, it has generated a positive response from AGTA GemFair exhibitors, who praise its co-ordination with established shows as a strong business move.
"The addition of Premier is the perfect complement to these two mainstay shows and opens up so many exciting opportunities in terms of drawing in retail store buyers to the Las Vegas Convention Center, as well as forging relationships with contemporary designers and manufacturers who incorporate fine coloured gemstones into their collections," said exhibitor Dave Bindra of B & B Gems. "We are thrilled to be part of this exciting transformation!"
For more on the show, click here.