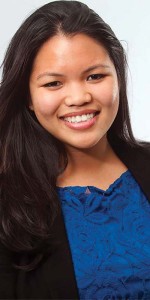 JCK Events has appointed Isabel Cajulis as retailer account manager for the JCK Tucson and JCK Las Vegas events.
In her role, Cajulis will be responsible for spearheading the new 'JCK Loyalist' program, managing JCK's international delegations, and growing retailer relationships. She served previously as project manager for the Silver Institute's Silver Promotion Service (SPS).
"One of JCK's main initiatives in 2016 is to not only maintain our current retailer relationships, but expand our outreach to new retailer segments best suited for designers in the fine and bridge categories," said industry vice-president Katie Dominesey, who will oversee Cajulis.
"I've worked closely with Isabel both during her role at SPS and at Women's Jewelry Association (WJA) and can attest to her great knowledge about the industry, but more importantly, how to forge important relationships. Her positive attitude, entrepreneurial style, work ethic, and understanding of the designer marketplace will be a great addition to the JCK team."