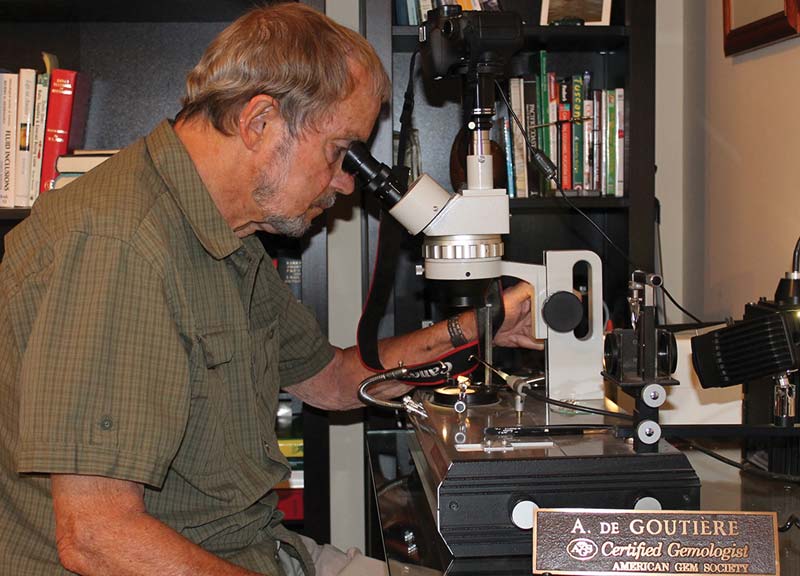 Expanding the knowledge, understanding, and appreciation of The Great White North's vast gemstone offerings is the goal of a new educational resource.
The Canadian Gemmological Association (CGA) has created Gem-bank, the first-ever Canadian gemstone repository. The library will feature donated gemstones from across the country, collected and catalogued by CGA, for use in classrooms and research labs.
A collection that once belonged to late gemmologist and award-winning photomicrographer, Anthony de Goutière, has been donated by his family to help kick off the library's launch.
"My father would have been proud that this is now part of a Canada-wide collection," says Paul de Goutière, owner of de Goutière Jewellers in Victoria, B.C. "He spent his life collecting these gemstone specimens and he would have been honoured that students, educators, and researchers will be able to use them."
"We are very excited to finally have a collection of important gemmological samples to accelerate and enrich learning and research in Canada," adds CGA president, Donna Hawrelko. "We hope others will step forward and donate their gemstone collections to help grow our Canadian Gem-Bank."
The collection will be housed at CGA's head office in Toronto and will be available for use by approved education and research facilities across Canada.