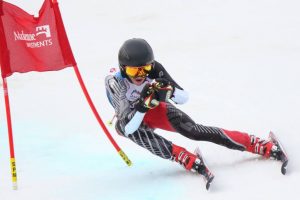 The fifth Longines Future Ski Champions competition kicks off today in Åre, Sweden. This event features athletes under 16 years of age from 12 different countries—including a 15-year-old Canadian. Heiko Ihns hails from Castlegar, B.C., and will be Canada's only under-16 male representative.
Ihns has been skiing competitively since the age of seven and currently trains with British Columbia's Red Mountain Racers. Last year, he placed third overall for the province in the under-16 division, and in 2016, he took the overall title for the under-14 race.
This year's competition will be held on the official slope of the International Ski Federation (FIS) Alpine Ski World Championship. Featuring a giant slalom with two runs, the slope has a length of 30 to 40 seconds. Longines will time the race, continuing in its long-held role of official timekeeper.
The winner will receive a trophy as well as a Longines timepiece, and his or her national ski federation will receive funding for activities targeting young skiers. The program begins with a day of training and will run until March 17.