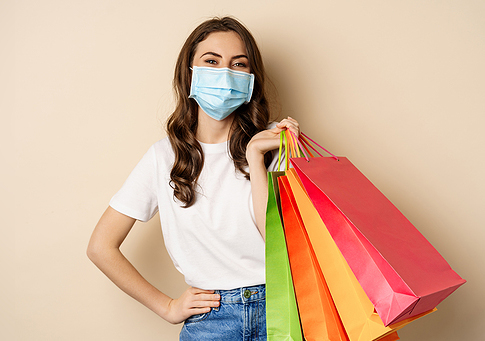 With the holiday shopping season fast approaching, retailers might find Canuck consumers are keen to tighten the purse strings this year.
This is according to a survey of more than 1000 Canadians, conducted by Equifax Canada. Indeed, 60 per cent of those polled say they plan to spend less on gifts this holiday season because of financial pressures stemming from inflation, with 57 per cent of those surveyed planning to prepare a budget for holiday shopping.
Additionally, 61 per cent of consumers surveyed plan on shopping in-store and 'support local' this holiday season. Many also look forward to taking advantage of Black Friday, Cyber Monday, and/or Boxing Day sales (50 per cent, 47 per cent, and 41 percent, respectively).
"Inflation is adding pressure to the financial situations of Canadians," says Julie Kuzmic, Equifax Canada's senior compliance officer, consumer advocacy. "Preparing and sticking to a budget may help make those credit card bills a little easier to face in January."
Meanwhile, a survey of more than 300 small business owners saw 25 per cent of respondents say they feel 'more confident' about the 2022 holiday season compared to 2021. This, however, is a significant decline from last year's survey, which saw 36 per cent of respondents say they felt more confident about the holiday season of 2021 versus 2020.
"Inflation and supply chain concerns are affecting the confidence of small business owners leading up to the holiday season," says Equifax Canada's head of commercial solutions, Jeff Brown. "Businesses need suppliers to ensure product availability, first and foremost, while they try to keep prices reasonable in the wake of rising costs. The biggest thing consumers can do to help small business owners is to continue purchasing products from them."
Finally, credit cards appear to remain the preferred payment method for Canadian consumers. Two-thirds of survey respondents (65 per cent) noted they use their credit card more often than cash, especially for those earning more than $60,000 a year (77 per cent versus 53 per cent of those making less than $60,000). Additionally, 27 per cent of those surveyed use more than one credit card for holiday purchases, but this percentage climbs to 32 per cent among households making at least $60,000 per year, Equifax reports.
For more, click here.