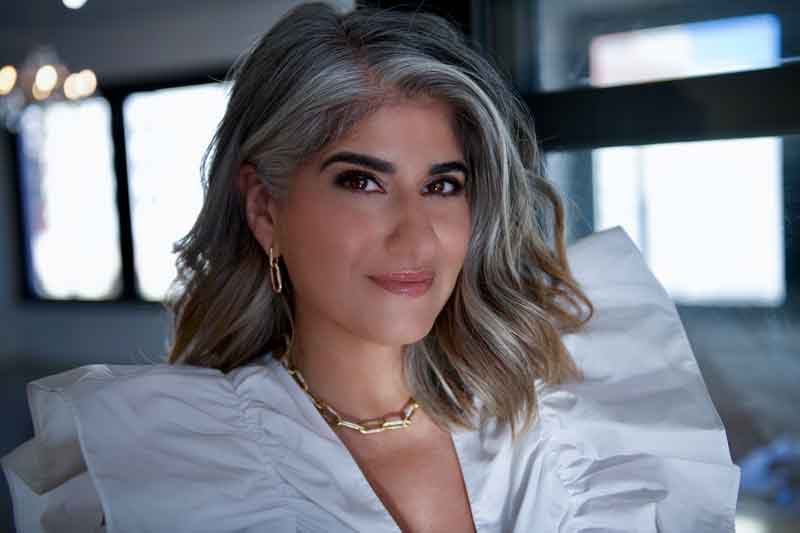 For the first time in more than four decades, fine jewellery brand Tacori has appointed a non-family member as its chief executive officer.
Roeya Vaughan has been selected to lead the California-based company, taking the reins from long-time CEO, Paul Tacorian, who will continue to advise as board chair.
Since joining Tacori as chief commercial officer in 2020, Vaughan has spearheaded the development and implementation of a strategic plan to propel the brand into its next chapter of growth, the company says. Indeed, under her guidance, Tacori strengthened its position in the bridal category by way of a strategic partnership with Brilliant Earth.
As CEO, Vaughan will continue to spearhead the brand's growth strategy and vision, while simultaneously enforcing and protecting its founding culture and values, Tacori reports.
"We are taking a bold step forward, underscoring our commitment to growth and evolution, with the appointment of [our] first external chief executive officer," Paul Tacorian says. "With Roeya's proven track record, her diverse leadership experience, and, most importantly, her commitment to our company's founding values, she is the ideal candidate to lead Tacori into the next era."
Vaughan brings to the role more than 25 years of experience driving outsized growth across a variety of luxury and premium consumer product industries. She previously held executive leadership positions at Oakley, ASICS America Corporation, Behr Paint, and Mattel, among others.
In her new role, Vaughan will focus on boosting Tacori's visibility, while also championing the brand's legacy.
"I am honoured and thrilled to lead Tacori," she says. "It's an aspirational, prestige brand with the heart and soul of a family business. There is a special energy here, and I'm excited to lead our dynamic team in amplifying our growth potential."
Tacori was co-founded by Paul Tacorian's parents, Gilda Balian and Haig Tacorian, in 1979. In 2016, Paul and his sister, Nadine Tacorian Arzerounian, were appointed CEO and COO, respectively, and Haig was named board chair.
As Vaughan takes over as CEO, the Tacorian family will continue to actively oversee the brand, with Paul as board chair and co-owner, Nadine, continuing as the brand's head of design.