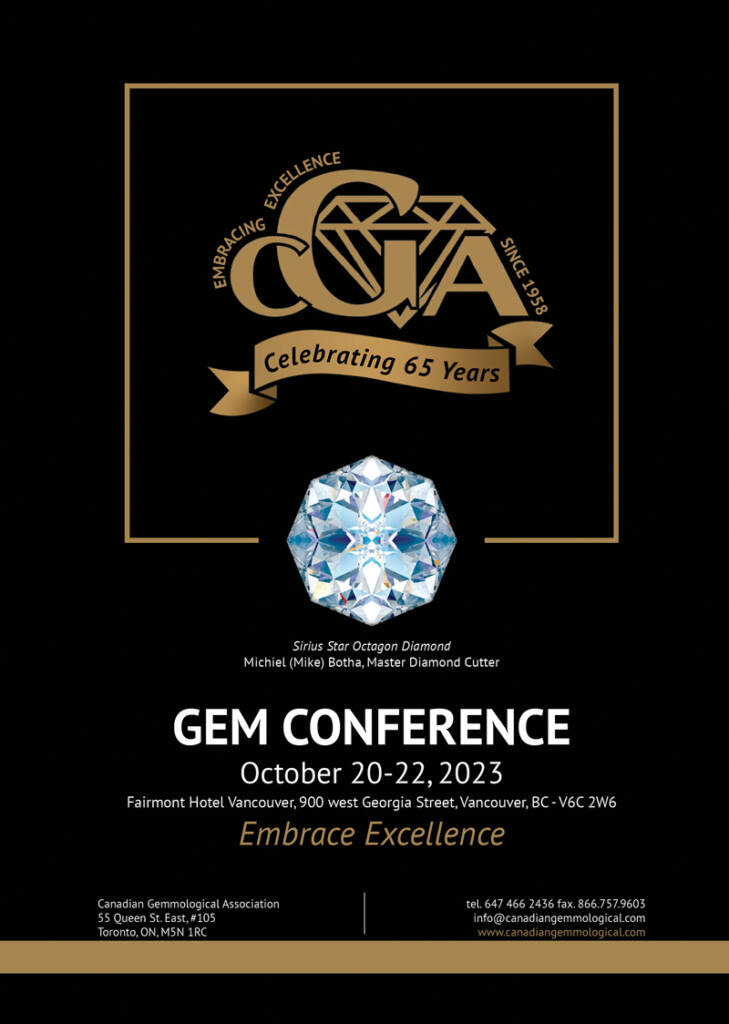 A mainstay of Canada's gem sector is set to achieve a milestone anniversary this year and plans to celebrate in a big way.
In honour of its 65th anniversary, the Canadian Gemmological Association (CGA) is hosting a three-day 'Mega-Conference' in Vancouver this fall.
The event, which serves as a platform for industry leaders and enthusiasts to engage in meaningful exchanges of knowledge, will feature several renowned industry speakers, including regular Jewellery Business contributor, Renée Newman, Lisa Elser, Lee A. Groat, PhD, and Gary Roskin.
Additionally, Edward Asscher, past-president of the World Diamond Council (WDC) and vice-chair of the Responsible Jewellery Council (RJC), will keynote the event.
"In keeping with our reputation as an educational and professional association par excellence, we have this year, for our 65th Anniversary Conference, Edward Asscher, who will share an insight into the future of the industry," says CGA president, Donna Hawrelko.
For more on the CGA Conference, contact the association at info@canadiangemmological.com.