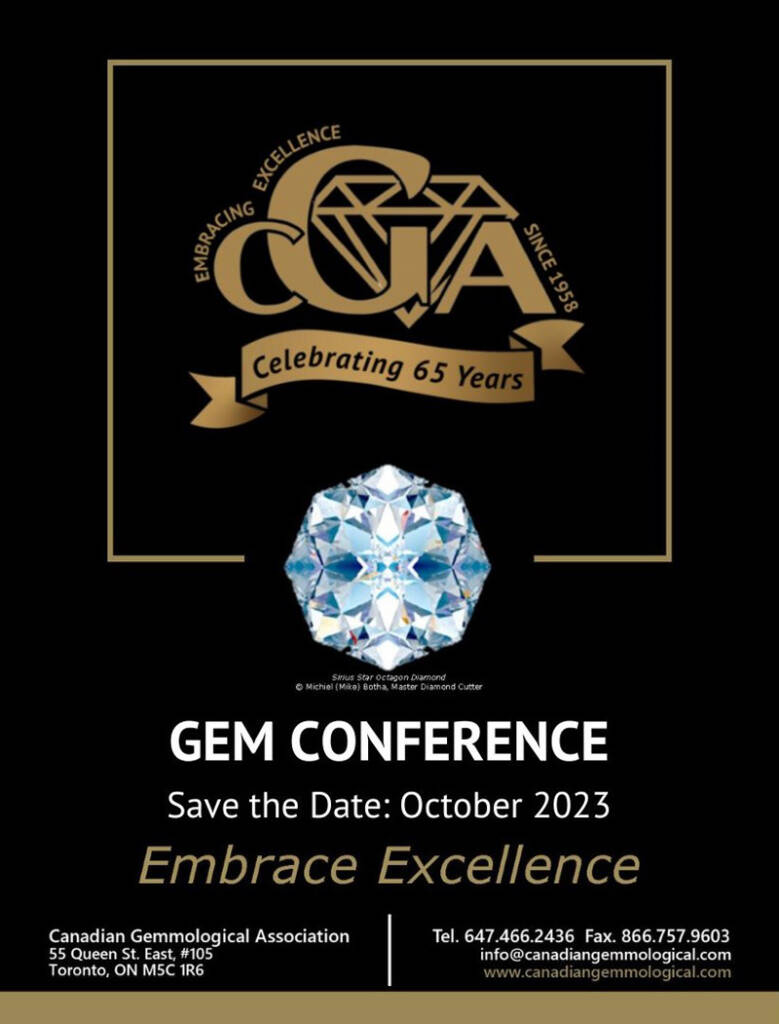 A mainstay of Canada's gem sector is set to achieve a milestone anniversary this year.
The Canadian Gemmological Association (CGA), along with its long-time affiliates, the Gemmological Association of Great Britain (Gem-A) and the Accredited Gemologists Association (AGA), celebrated a joint event on Feb. 2 during the Tucson gem shows.
The three associations came together to reiterate their commitment to engage gemmologists and gem enthusiasts alike with the latest knowledge and technology advancements in the field of gemmology.
Additionally, CGA announced it would be celebrating its 65th anniversary this year, making it among one of the oldest gemmological institutions.
"Commemorating 65 years is a huge accomplishment for any association, and the CGA couldn't have done it without all our members, volunteers, and supporters," says the association's president, Donna Hawrelko. "We look forward to celebrating this CGA milestone and all our amazing gemmologicial accomplishments in research, education, and innovation."
CGA will be marking its anniversary with a two-day conference to be held in Vancouver in October 2023. For more information, contact the association at info@canadiangemmological.com.