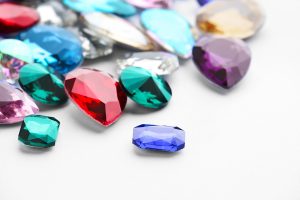 A new World Jewellery Confederation (CIBJO) committee has been formed with the goal of supporting responsible sourcing in the precious metals, jewellery, and gem industries. The committee is charged with creating responsible sourcing guidelines based on a draft document presented to CIBJO's board of directors in March.
While the original document was created by Philip Olden, former managing director of the World Gold Council (WGC), the proposed final version will also draw on the United Nations (UN) Guiding Principles on Business and Human Rights and responsible sourcing guidelines from the Organization for Economic Co-operation and Development (OECD).
Although not intended as a standard or a mechanism for formal recognition, the guidelines will provide a framework with which members of the industry can formulate their sourcing strategies.
"Because we work in a business in which the supply chain almost always comprises multiple players, it is essential we operate according to the same principles," said Gaetano Cavalieri, president of CIBJO and chair of the committee. "Moreover, we strongly believe all participants in the industry, small and large, should be able to demonstrate their integrity in their supply chain to the best of their ability, and the element of inclusiveness will lie at the heart of this document."
Once completed, the guidelines will undergo peer and public review before being submitted for ratification as a Blue Book at the 2018 CIBJO Congress. At that time, CIBJO also plans to convert the Responsible Sourcing Committee into a commission that will monitor the document and make any necessary updates.