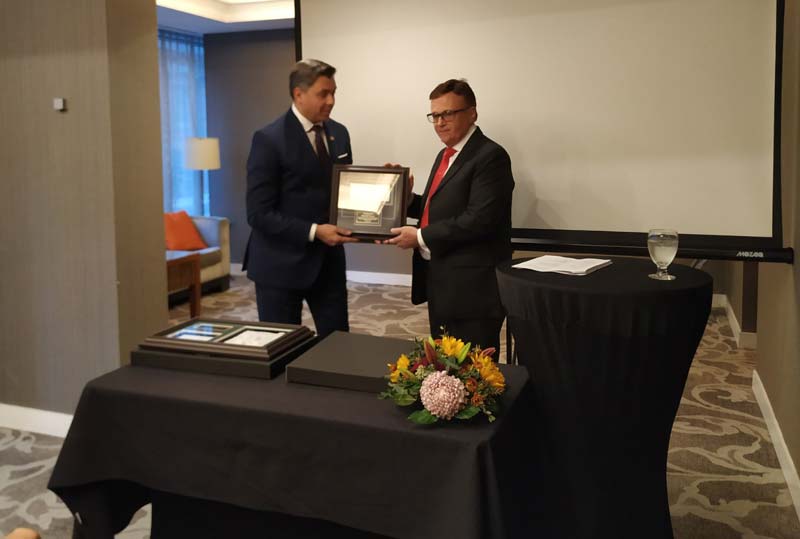 Members of the Canadian jewellery industry gathered at Cambridge Suites Hotel Toronto last week for the Canadian Jewellers Association's (CJA's) annual general meeting (AGM) and education day.
On the roster were discussions of the past year's business as well as the direction the association is headed in the upcoming year.
"We are all excited about 2020, which promises to be a year where CJA will continue to embrace the changes that shape this industry," says Beatrice Sturtevant, the association's managing director. "The focus of CJA remains the membership and benefits, education, loss prevention, and so much more."
The event—held Oct. 28—featured three educational seminars, beginning with Lisa Hutcheson of J.C. Williams Group, who discussed trends in innovation and disruption in retail. This was followed by a presentation from JB columnist David Sexton of Jewelers Mutual, addressing issues related to safety and security, and how jewellers can protect their businesses. Finally, Amber Scott from Outlier Solutions touched on recent changes to FINTRAC compliance.
Following the day's educational component, CJA chair Marco Miserendino presented the 2019 Chairman's Award to Giovanni Vaccaro of Beverly Hills Jewellers in recognition of his dedication, integrity, and commitment to the industry.
"I'm truly grateful to for this honour, and thank you all for being so committed to this industry," Vaccaro said. "Without you and our predecessors, our success today would not be possible.
John Minister of Corona was the recipient of this year's Erol Paylan Memorial Award.
"Thank you very much to the Canadian Jewellers Association for granting me this honour," Minister said. "I would like to accept this award on behalf of my family, who have been with me in the business and supported me."
The evening closed with a dinner, where retiring board members Duncan Parker, Gino De Vuono, Richard Rooney, Beth Saunders, Jeremy Epp, Stephen Cole, and Lena Nazzaro were thanked for their commitment to the association.
The AGM also saw the appointment of a new board of directors for 2019-20. They are: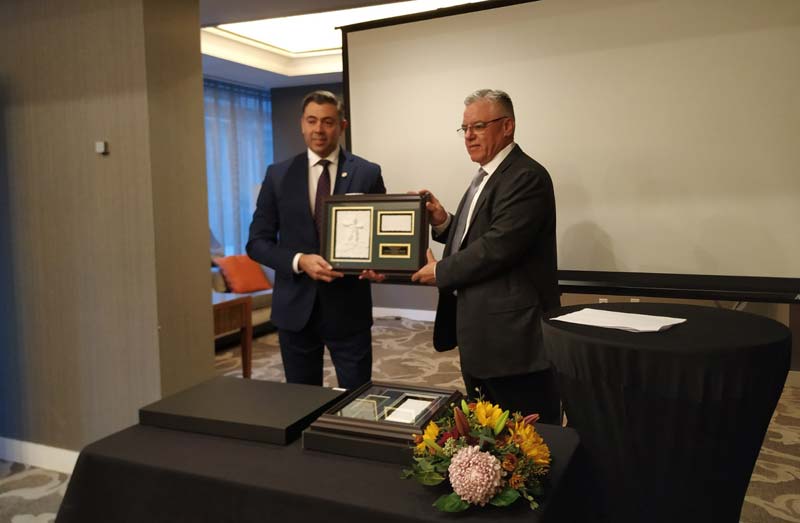 Executive:
Chair – Marco Miserendino (Bijouterie Italienne)
Past co-chair – Umesh Shah (RJB Diamonds)
1st vice chair – Gail Golberg (Beverly Hills Jewellers)
2nd vice chair – Kevin Kaye (Citizen Watch Co. of Canada)
Treasurer – Angela Betteridge (Angela Betteridge Jewellery)
Directors:
Marco Pasteris (Birks Group)
David Sexton (Jewelers Mutual Insurance Group)
Chau Lui (Paris Jewellers)
Brett Halliday (Michael Hill Jewellers)
"This was a day packed with various activities that allowed the CJA members to benefit from networking with their peers and also to celebrate themselves and their accomplishments in this ever-changing industry," Sturtevant says.
"The new board of directors is busy as we speak meeting to define the vision, mission and targets for 2020. CJA will continue to grow stronger in 2020."