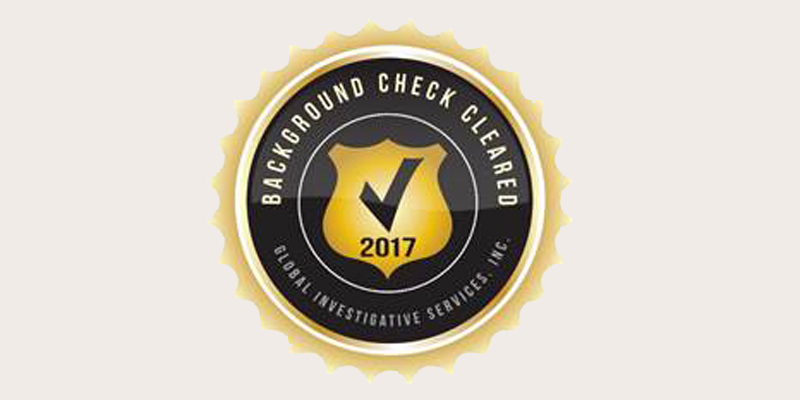 With an increasing consumer demand for verified-safe jewellery professionals, Global Investigative Services Inc. has developed a background check program to champion the industry-wide challenges of misinformation, fraud, and misrepresentation of products and services, and it's open to any jewellers association members, including Canadian Jewellers Association (CJA) members.
The Background Check Cleared Program is a voluntary self-serve online generated background check for proprietors, business owners, and partners of companies. It offers a professional, thorough background check that adheres to various state/provincial and national laws.
Upon completing the background check, participants are able to display the program's "Background Check Cleared Badge" on all social media platforms, website, print materials and other media. This badge safeguards consumers and protects the integrity of the industry, especially with the growing online retail market.
For more information, please visit www.gispi.com