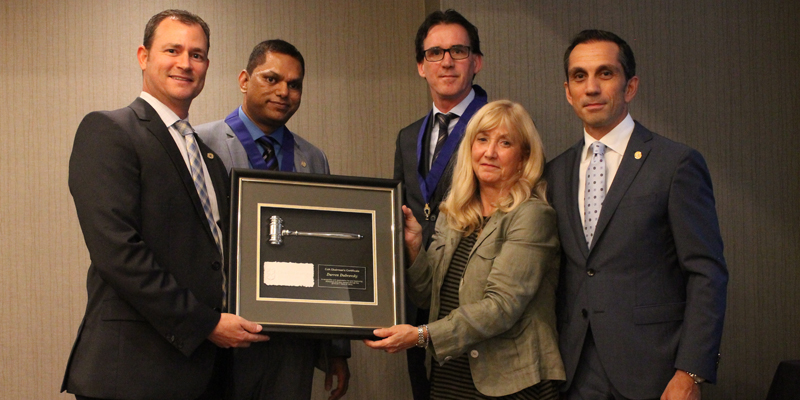 Umesh Shah of RJB Diamonds and Stephen Cole of Spicer Cole Fine Jewellers have been sworn in as the new co-chairs of the Canadian Jewellers Association (CJA) for 2017-2018.
More than 40 people gathered at the Cambridge Suites Hotel in downtown Toronto for the annual general meeting, where Darren Dubrovsky of Empress Jewellery lead his final meeting as CJA chairman for 2016-2017.
After accepting their chairmen's lapel pins, Shah says he is "proud to be elected as co-chairman of the CJA at this special time." Indeed, "It's a great time to be involved and to serve the needs of the industry," says Cole.  "Thank you, Darren, for your great work as chair this past year."
As their first duty as co-chairmen, Shah and Cole honoured Dubrovsky by giving him a plaque and past chairman's lapel pin. Past chairman, Yakup Tecimer of Tecimer Fine Jewellery and Anne Neumann of Harold Weinstein Ltd., are retiring from the board of directors and were honoured in appreciation for their years of commitment to the CJA.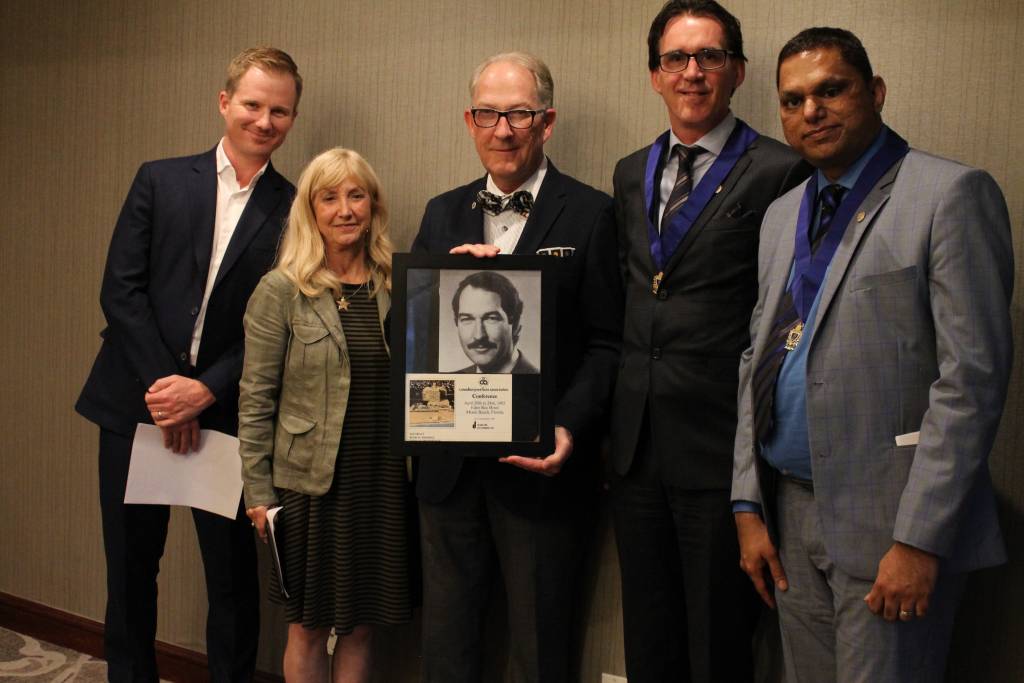 Since 2000, the CJA has presented the Chairman's Award to an individual who has gone above and beyond to enhance the profile of the Canadian jewellery industry by maintaining the highest professional standards and integrity. This year's recipient was Ernest Epp of Winnipeg's Independent Jewellers.
Epp started his career in the Canadian jewellery industry more than 50 years ago. He is a Gemological Institute of America (GIA) graduate gemmologist, an American Gem Society (AGS) certified gemmologist, and a Canadian Jewellers Institute (CJI) certified appraiser. His company, Independent Jewellers has been a CJA member since 1942 and has supported the JVC since its inception in Canada in 1987. Independent Jewellers remains a committed member of the Canadian Jewellers Group, where Ernest served on the board for eight years. Epp is a past president of the Manitoba Jewellers Association (MJA) as well as a past president of the CJA. He has also been a member of the Canadian 24 Karat Club for more than 30 years. 
CJA also bestowed John Lamont, director of JVC's Crime Prevention Program (CPP), with the Erol Paylan Award. The award honours the memory of the association's first vice-chair. Paylan—who was known for his penchant for asking probing questions about life—died in February 2013 at the age of 52. His daughter, Mariam, was on hand to present the award to Lamont.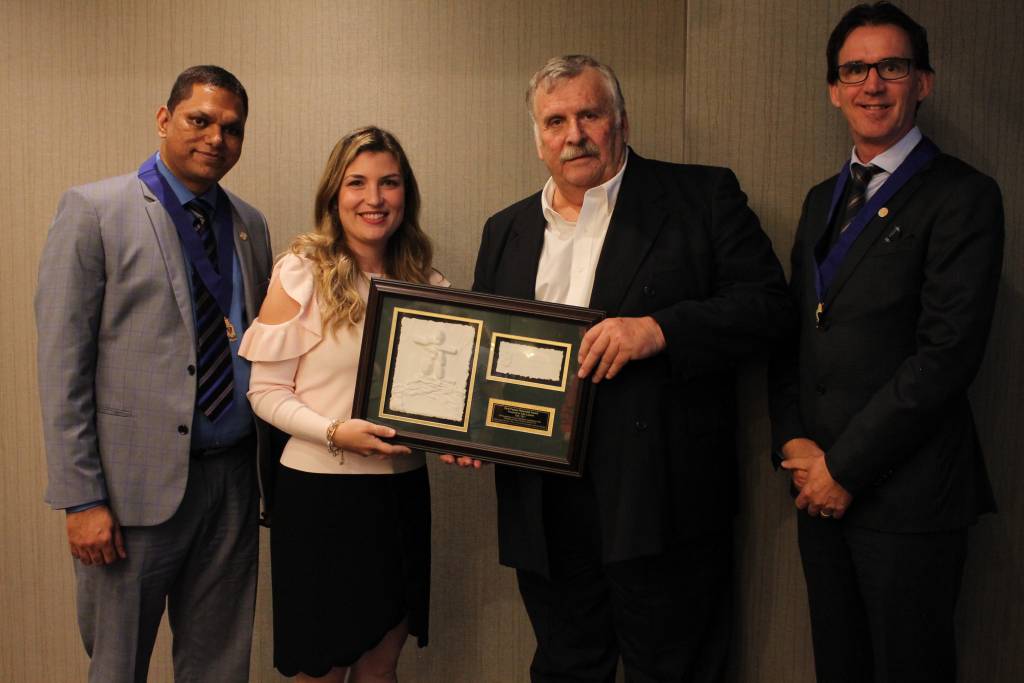 After serving in the U.S. military, including a three-year stint in Vietnam with the U.S. Marines, Lamont received a Purple Heart for wounds received in action, and came home to Toronto in 1969 where he joined the Toronto Police Service. He would spend the next 20 year serving in the police forces, the last six with the holdup squad investigating armed robberies. In 1987, he joined 
Peoples Jewellers Corporation as assistant security manager and would go on to become the manager of loss prevention. With many years' experience in the industry, Lamont felt it was time JVC had a loss prevention program available to all members. In 2000, JVC introduced its Loss Prevention Program (LPP) to the Crime Prevention Program (CPP), and Lamont became director of loss prevention, a title he still holds today.
With more than 30 years' of industry experience, Tanya Parrish has also been named acting general manager of the CJA, and she will continue to run the Toronto office.