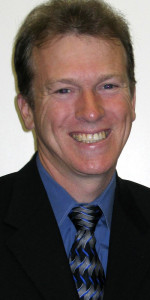 Canadian Jewellers Association (CJA) president and CEO Ken Mulhall has been named president of the newly formed CIBJO Association Executive Networking Commission (CAENCOM).
 
Created by Mulhall, the commission was developed as a means of opening up the lines of communication and the sharing of information among the heads of national jewellery associations within CIBJO.
In addition to online networking tools to keep associations connected, the plan is to also create a forum at the next Congress in which association heads can openly discuss successful initiatives and experiences with one another.
"During such a session, the moderator will open the floor to identify current challenges for association executives, and through the spirit of sharing, solutions will be identified," Mulhall said while presenting his idea last month at the 2009 CIBJO Congress.
CIBJO president Gaetano Cavalieri welcomed the idea.
"Ken's initiative is not only very welcome, but is [also timely], " Cavalieri said. "As a rule of thumb, jewellery associations often face similar dilemmas and challenges. Especially during these difficult economic times, our members will be well served by sharing ideas and possibly by pooling resources, thus enabling them to run similar programs, while reducing the cost of their implementation. CIBJO is the perfect platform for such initiatives."
A discussion forum and blog area on the CIBJO website, along with group e-mail alerts are also in the works.