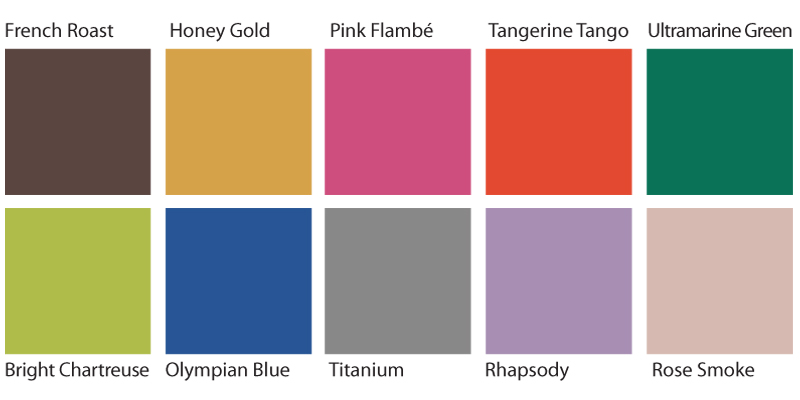 All things supernatural will lead fall fashions this year, with designers finding inspiration in fantasy and illusion, and mixing darks, brights, and neutrals.
The experts at the Pantone Color Institute have compiled their top 10 list of the colour essentials, giving jewellers a leg-up on what stones and styles to stock up on.
"By playing to consumers' practical side with versatile neutrals, and boosting their confidence with bold, spirited hues, this skilfully balanced palette has something for everyone," said Leatrice Eiseman, Pantone's executive director.
This fall, yellow-green 'bright chartreuse' melds a spring shade with the cooling days of fall, 'pink flambé' adds sizzle to this girlish hue, 'tangerine tango' plays on the retro look, and 'ultramarine green' brings a calming element to more energetic colours.