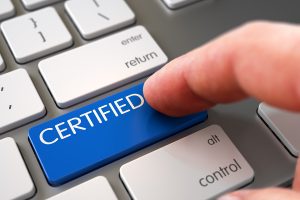 Efforts to maintain responsible practices in various aspects of company operations have helped Toronto-based Corona Jewellery achieve recertification under the Responsible Jewellery Council's (RJC's) 2013 Code of Practices.
All RJC members must undergo an in-depth, third-party audit every three years to verify their continued commitment to promoting and ensuring corporate social responsibility (CSR). Corona spent six months preparing for this week-long audit, which factored in elements such as the company's energy and water efficiency, investigation of provenance claims, and efforts to reduce risk of workplace accidents.
"Corona's choice to be independently audited gives our clients confidence that we adhere to strict international standards on business practices, human rights, labour rights, environmental impact, and responsible sourcing," said John Minister, Corona's president. "Additionally, our team worked diligently with the auditor to secure the RJC provenance claims for both our Canadian certified gold and Canadian diamonds. We are the only RJC members in the world to have both origin claims audited."
The audit was conducted by inspection and certification company SGS United Kingdom at Corona's headquarters in Toronto.
"The provisions under the 2013 Code of Practices address important issues for our members and their supply chain," said Andrew Bone, executive director of RJC. "We are delighted to see members achieving recertification against the standard and warmly congratulate Corona Jewellery."