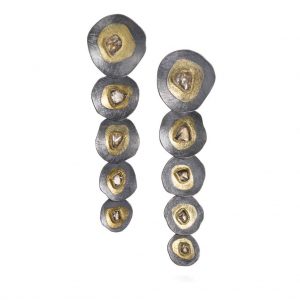 After a successful first iteration last year, the Contemporary Jewelry Design Group (CJDG) is bringing its Cindy Edelstein Memorial Auction back for a second run. Named for renowned industry consultant Cindy Edelstein, the auction takes place online, but a cocktail event will be held June 1 as part of the Couture show in Las Vegas.
This year, participation is open to any jewellery design companies exhibiting at Couture. Donations will also be accepted from any CJDG members, regardless of whether or not they are exhibitors. CJDG says details of the auction site and available pieces are forthcoming, but the dollar amount raised will not be revealed until the Vegas event.
All proceeds from the auction will be donated to the Women's Jewelry Association's (WJA's) Cindy Edelstein fund and to Jewelers for Children (JFC). Last year's event drew a total of US$21,751.