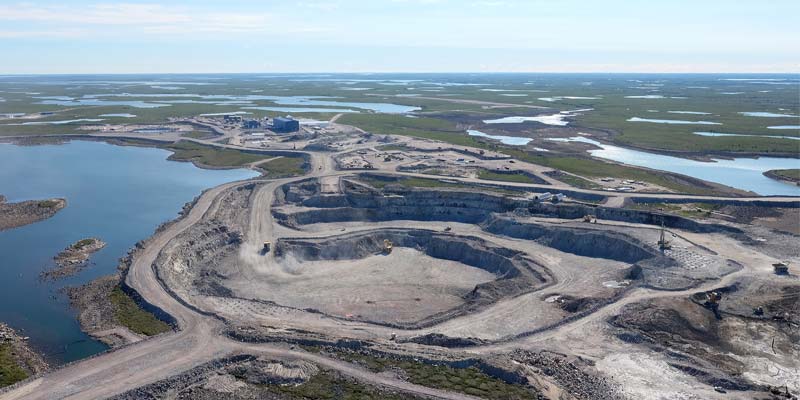 A COVID outbreak has been declared at Gahcho Kué diamond mine in the Northwest Territories following the detection of four positive cases.
Of the confirmed cases, three individuals are exhibiting mild cold-like symptoms, reports the mine's owner, Mountain Province Diamonds. Additionally, eight close contacts (all of whom have tested negative) are in quarantine.
All other mine personnel have also tested negative following site-wide testing conducted on Dec. 26.
The mine's entire workforce is fully vaccinated against the virus, reports Mountain Province Diamonds. At this time, no material impact to production is expected.
"The team on site has done a fantastic job in sustaining operations through a pandemic that has impacted all of our lives," says company president and CEO, Mark Wall. "It is important we continue the strenuous controls in place to protect both our people and the communities of the Northwest Territories."