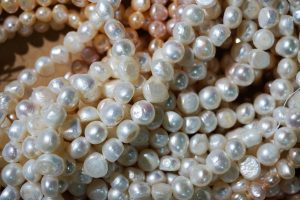 This Monday marked the launch of the 2018 International Pearl Design Competition. Organized by the Cultured Pearl Association of America (CPAA), the contest celebrates the prowess of jewellers worldwide when it comes to designing with cultured pearls.
Both international designers and those based in the United States are invited to enter, although international submissions must consist of renderings, computer-aided design (CAD) drawings, or sketches rather than finished pieces.
Entries can span any of the competition's eight categories, which are judged based on various considerations. For instance, the Orient Award recognizes pieces appealing to consumers who have never worn pearl jewellery, while the Visionary Award for Classic Styles honours new takes on iconic looks, and Wedding Day Pearls is awarded to the submissions best suited to a modern bride.
Two new categories have also been added to the 2018 competition. The Spotlight Award kicks off this year, rewarding designers whose pieces are primarily comprised of akoya pearls. (The variety of pearl highlighted by this award will change in each coming edition.) The Popularity Award is determined by votes cast by followers of CPAA's Instagram.
The contest will remain open until September 27. For more information, click here.