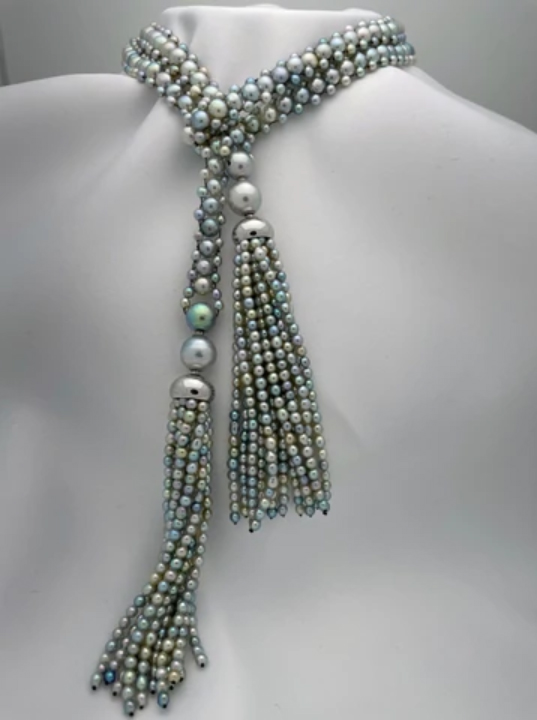 Seasoned and novice designers alike are invited to submit submissions for the 13th annual International Pearl Design Competition.
Organized by the Cultured Pearl Association of America (CPAA), the contest celebrates the prowess of jewellers worldwide when it comes to designing with cultured pearls. Both international designers and those based in the United States are invited to enter, although international submissions must consist of renderings, computer-aided design (CAD) drawings, or sketches rather than finished pieces.
CPAA has announced revisions to its award categories:
This year, the Spotlight Award highlights one variety of pearl—baroque shapes of both saltwater and freshwater pearls—to drive attention to the beauty and uniqueness of the different types of pearls available
A new Student Award allows those still studying at a university with a jewellery arts program to enter with sketches (no CAD renderings or live goods)
The Retailer's Choice Award replaces the Popularity Award and allows 4000 jewellery stores in the United States select their favourite pieces from all U.S. finalists, including students
Pieces considered for the Luster Award now must retail for under $3000 (all entrants are asked to include wholesale prices of entries)
The Orient Award has been discontinued
Additionally, American entrants must be prepared to sell their piece at the store of the association's retail partner, the Aaron Faber gallery in New York City, if it reaches finalist or winner status, CPAA says.
The deadline for submission is Oct. 7. Winners will be announced at a cocktail reception on Oct. 27. For more, click here.