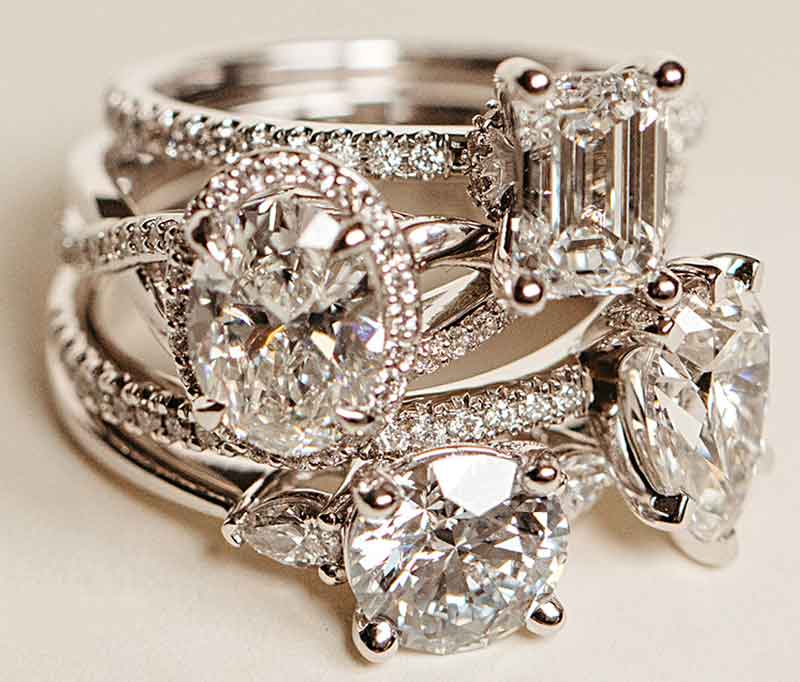 An Edmonton-based jewellery company has launched a new online platform with the goal of helping couples bring their dream engagement ring to life.
Paris Jewellers has unveiled "Craft Your Carat." The digital tool takes customers through a step-by-step ring design process to assist them in crafting a completely customized laboratory-grown diamond engagement ring.
"We believe every love story is unique, and engagement rings should reflect that uniqueness," says Paris Jewellers co-owner, Chau Lui. "Embracing this sentiment, 'Craft Your Carat' intertwines the magic of convenience, allowing every couple to immerse themselves in the art of designing a ring that honours their story and unwavering commitment."
Some key features of the platform are:
Limitless customization, including diamond shape (round, pear, emerald, oval), colour, carat (1.0, 1.50, 2.0), and clarity (VS2 -H+); metal type (14-karat yellow, white, or rose gold); and ring setting
A 360-degree view of the ring design, allowing complete visualization of the creation from all angles
Expert guidance and on-demand recommendations from Paris Jewellers' team of gemmologists and designers
Transparent, real-time pricing
For more, click here.