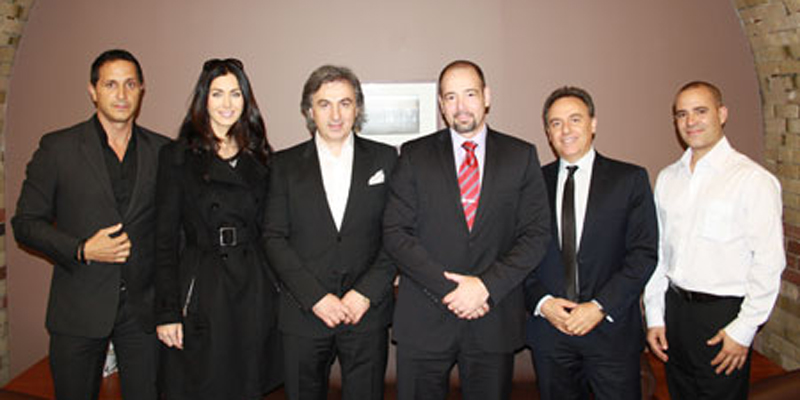 Toronto's first diamond-cutting facility is up and running, and producing private label stones.
Owned by JSN Jewellery and operating out of its north Toronto office, the state-of-the-art facility is being billed as producing 100 per cent made in Canada stones. Not only are cutters faceting Canadian diamonds, but they themselves are Canadian. All are trained by JSN's master cutters in Chiang Mai, Thailand.
The facility is part of JSN's plan to expand its brand reach, which may include making its Canadian Ice loose diamonds available beyond its existing exclusive dealers.
JSN is already a member of the Tel Aviv bourse, but if all goes well, trading could be taking place at the Diamond Bourse of Canada (DBC) in Toronto.
"We think that as two entities, we could support each other," says Steve Reale, the company's senior vice-president for worldwide sales and marketing. "The bourse has some great ideas for us and some great vision and we're investigating it."
Reale, JSN president and chief executive officer (CEO) Joseph Shilon, Canadian Ice brand ambassador and former Miss Universe, Natalie Glebova, and Victor Francisco, one of JSN's Canadian diamond cutters, toured the bourse late last month.
With discussions surrounding changes to the Canadian Diamond Code of Conduct continuing, Reale says the distinction between 'Product of Canada' and 'Made in Canada' as per the Competition Bureau's Made in Canada guidelines are part of the reason why JSN decided to use only Canadian cutters at its Toronto facility. For a diamond to be considered a 'Product of Canada,' at least 98 per cent of the total direct costs of producing or manufacturing it must be incurred in Canada. To be 'Made in Canada,' a diamond must meet a 51 per cent threshold.
"By opening our facility and using Canadian cutters, we think we've encompassed everything," Reale tells Jewellery Business in an exclusive interview at the bourse. "If a customer wants a 100 per cent Canadian stone, we have the ability to do that because we could get our rough from Toronto—meaning it never has to leave the country—and cut and polish it here by Canadians."