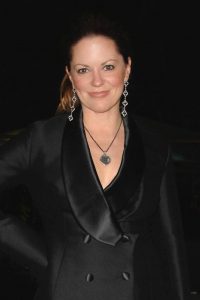 Luxury jewellery brand David Yurman has chosen a new leader. Carol Pennelli—formerly the company's chief commercial officer—will be stepping into the role of president, effective immediately.
"Since Carol joined our company over 15 years ago, we have transformed from a wholesale company to a dynamic global omnichannel organization," said David Yurman, the eponymous brand's co-founder, chair, and CEO. "Carol has been critical to our business's growth across all commerce points, and has a unique and deep understanding of our brand. We are well-positioned for growth under her leadership."
In her previous role, Pennelli was responsible for all considerations related to the company's commercial channels, overseeing its retail, wholesale, and digital iterations. Going forward, she will manage all aspects of the brand with the exception of design and creative, reporting directly to Yurman.
"I am honoured for the opportunity to be at the helm of David Yurman as this dynamic American brand evolves into a truly global organization," said Pennelli.
Although based in New York, David Yurman has operations in Canada, Mexico, Russia, Europe, and the Middle East as well as the United States. Its Canadian locations are based in Calgary, Montréal, Toronto, and Vancouver.